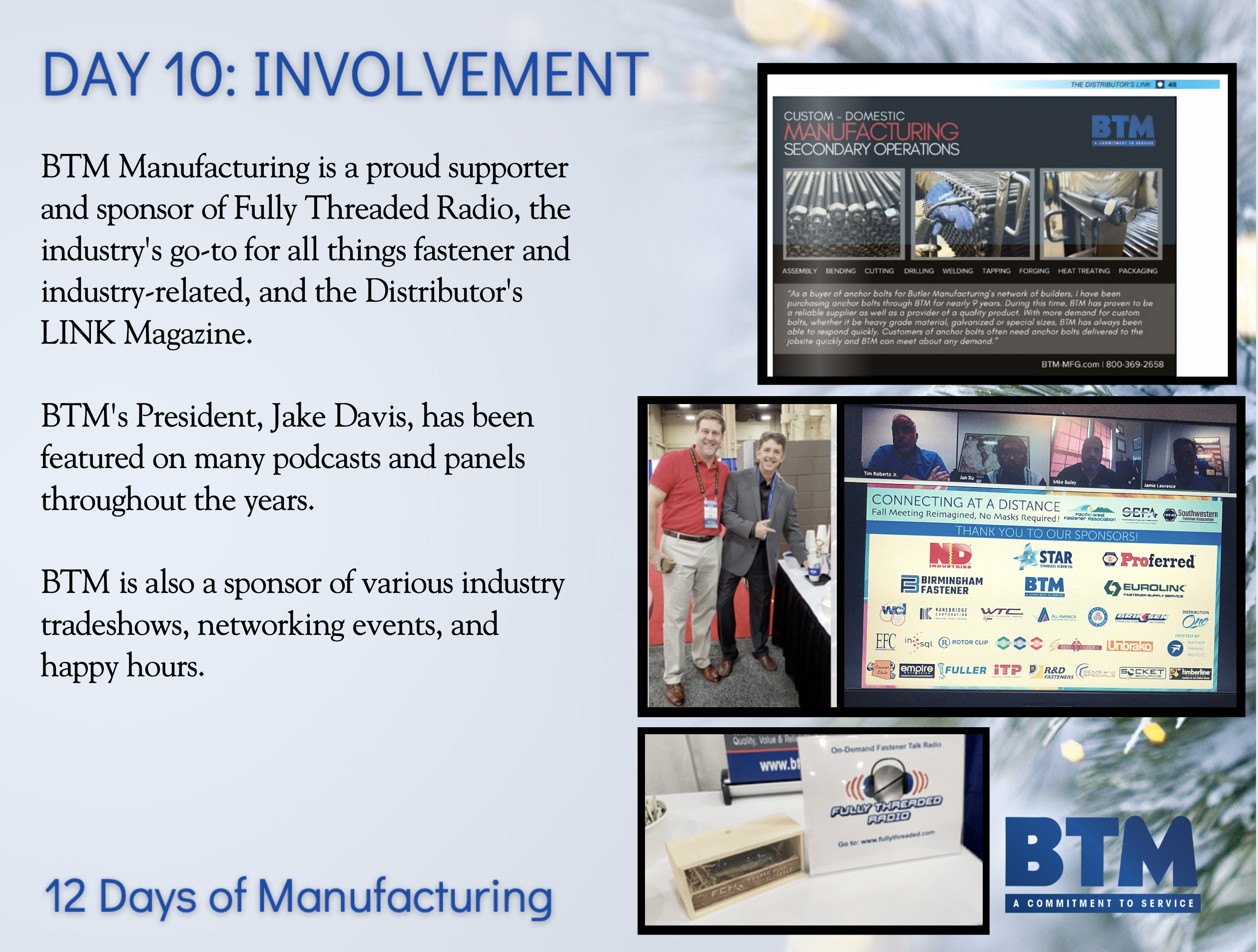 Focused on involvement, BTM Manufacturing is constantly partnership with associations, sitting on panel discussions, and sponsoring industry events.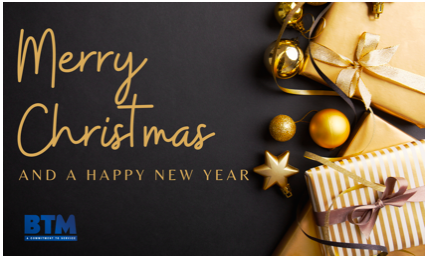 Merry Christmas from our BTM Manufacturing family to yours! We truly hope you enjoy time with your friends and family over this holiday season. As a reminder, we will be closing at noon on Thursday, December 24th and will remain closed on Friday, December 25th.Should you need anything this week, please let us know. You can reach out to
This email address is being protected from spambots. You need JavaScript enabled to view it.
give us a call at 800-369-2658.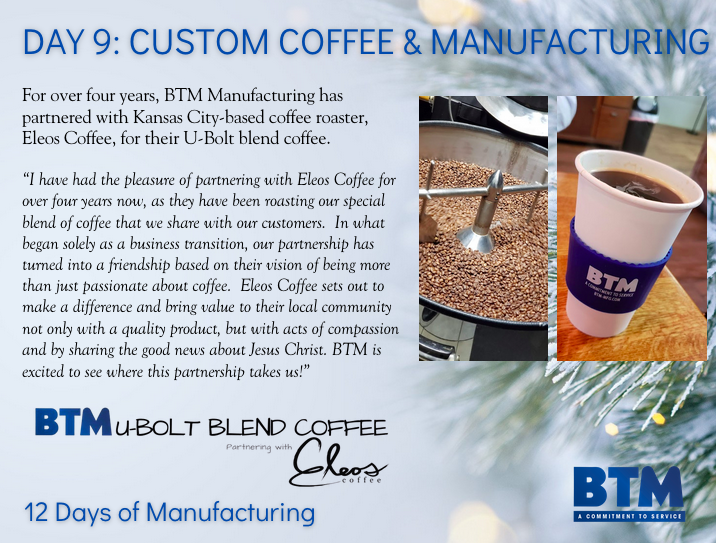 BTM Manufacturing began a partnership with Kansas City's Eleos Coffee as the roaster of our custom U-Bolt blend coffee. Learn more about Eleos and their mission here: https://www.eleoscoffee.com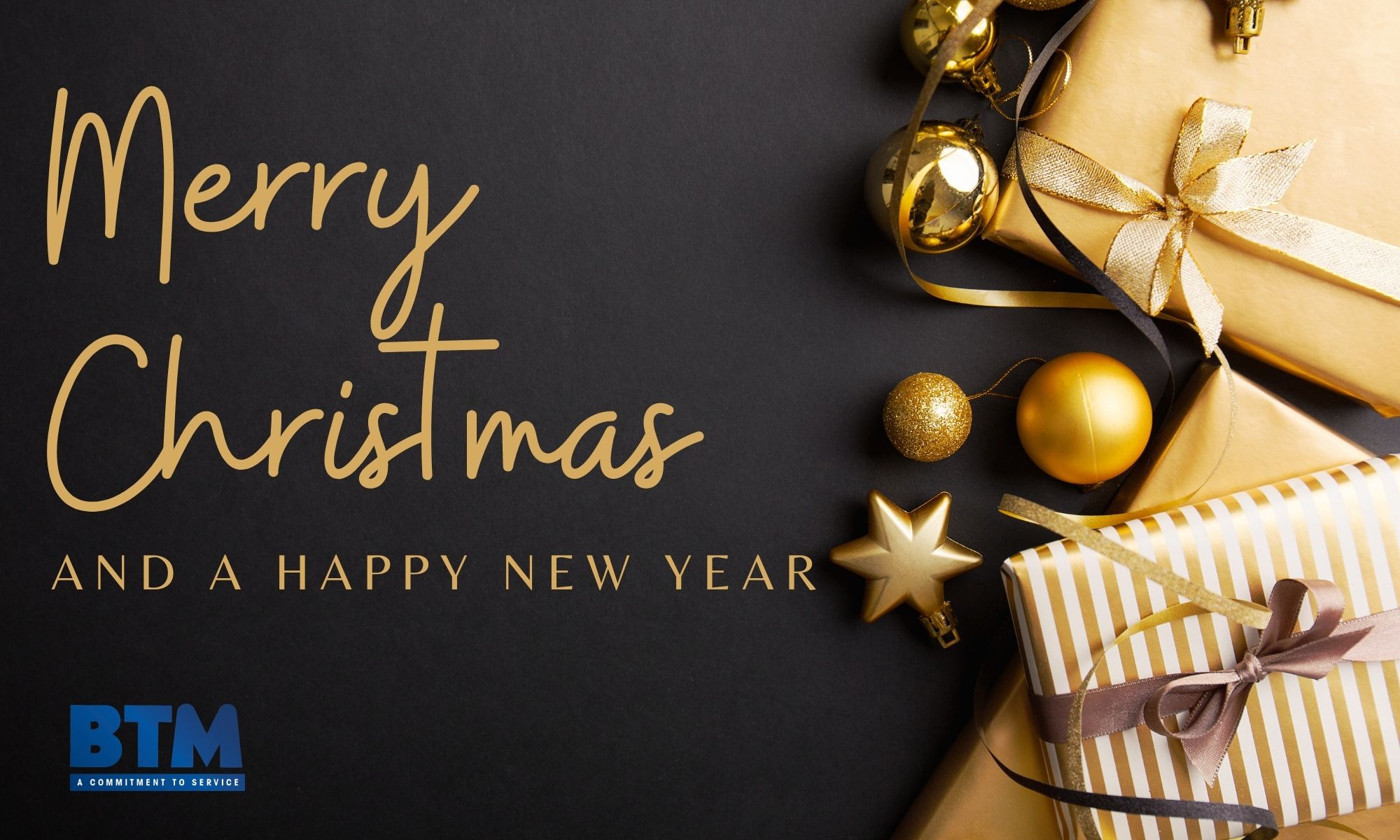 BTM Manufacturing would like to wish you and yours a very Merry Christmas! We hope you take some time to spend with your family and friends as we celebrate the holiday season and New Year. As a reminder, BTM will be closing at noon on Thursday, 12/24 and will be closed on Friday, 12/25. Should you need anything in the meantime, please reach out to
This email address is being protected from spambots. You need JavaScript enabled to view it.
or give us a call at 800-369-2658.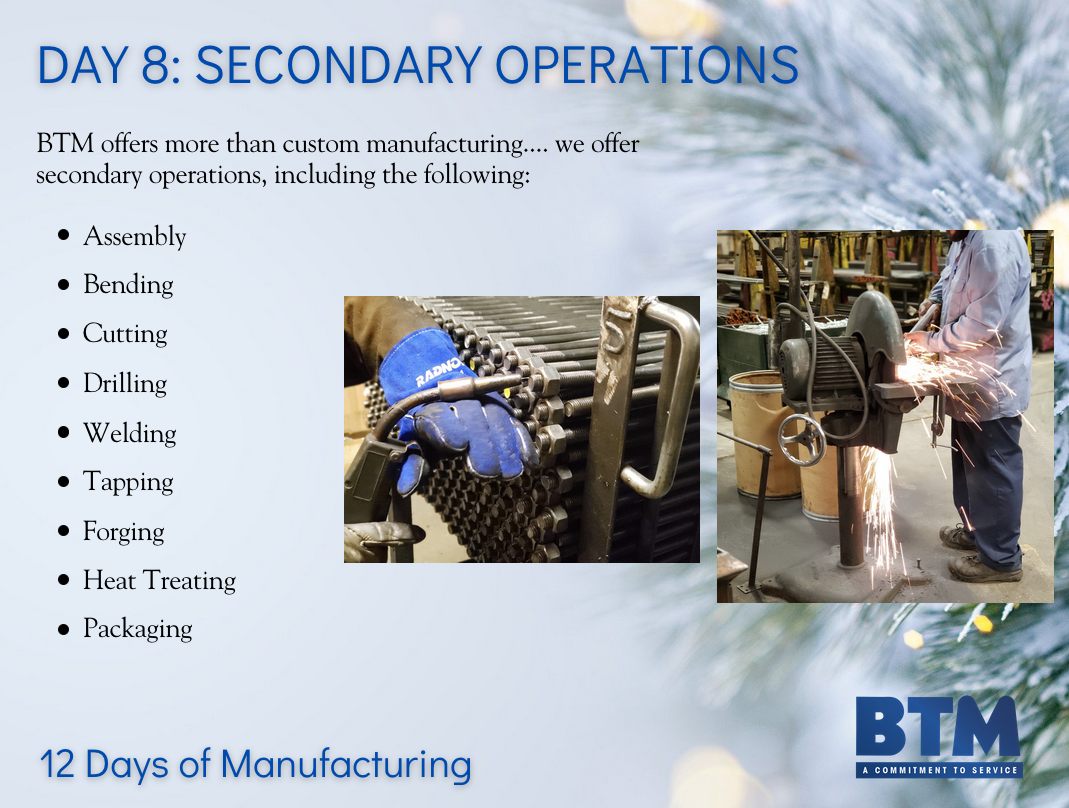 Day 8 of 12 Days of Manufacturing... focusing on secondary operations.
By accepting you will be accessing a service provided by a third-party external to https://www.btm-mfg.com/