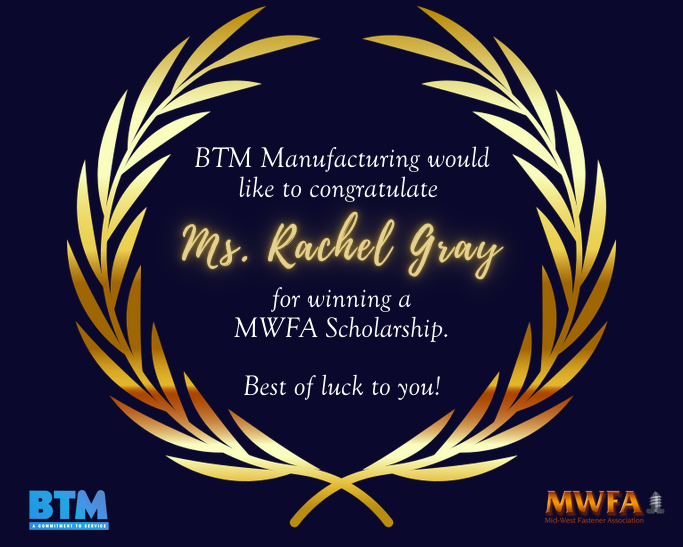 BTM Manufacturing would like to congratulation Ms. Rachel Gray on winning a MWFA Schoarship. Congratulations and good luck!!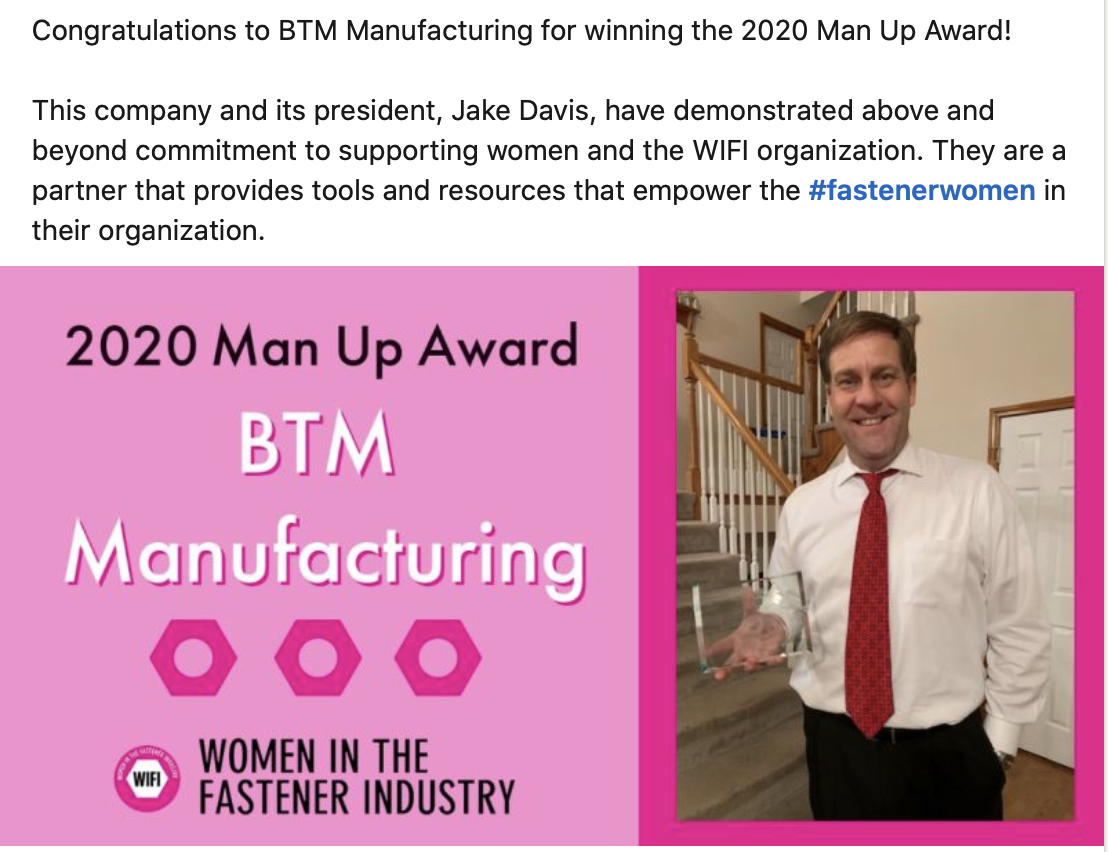 Thank you so much to Women in the Fastener Industry (WIFI) for recognizing Jake Davis, BTM's President, as the 2020 Man Up Award winner!!! What an amazing honor!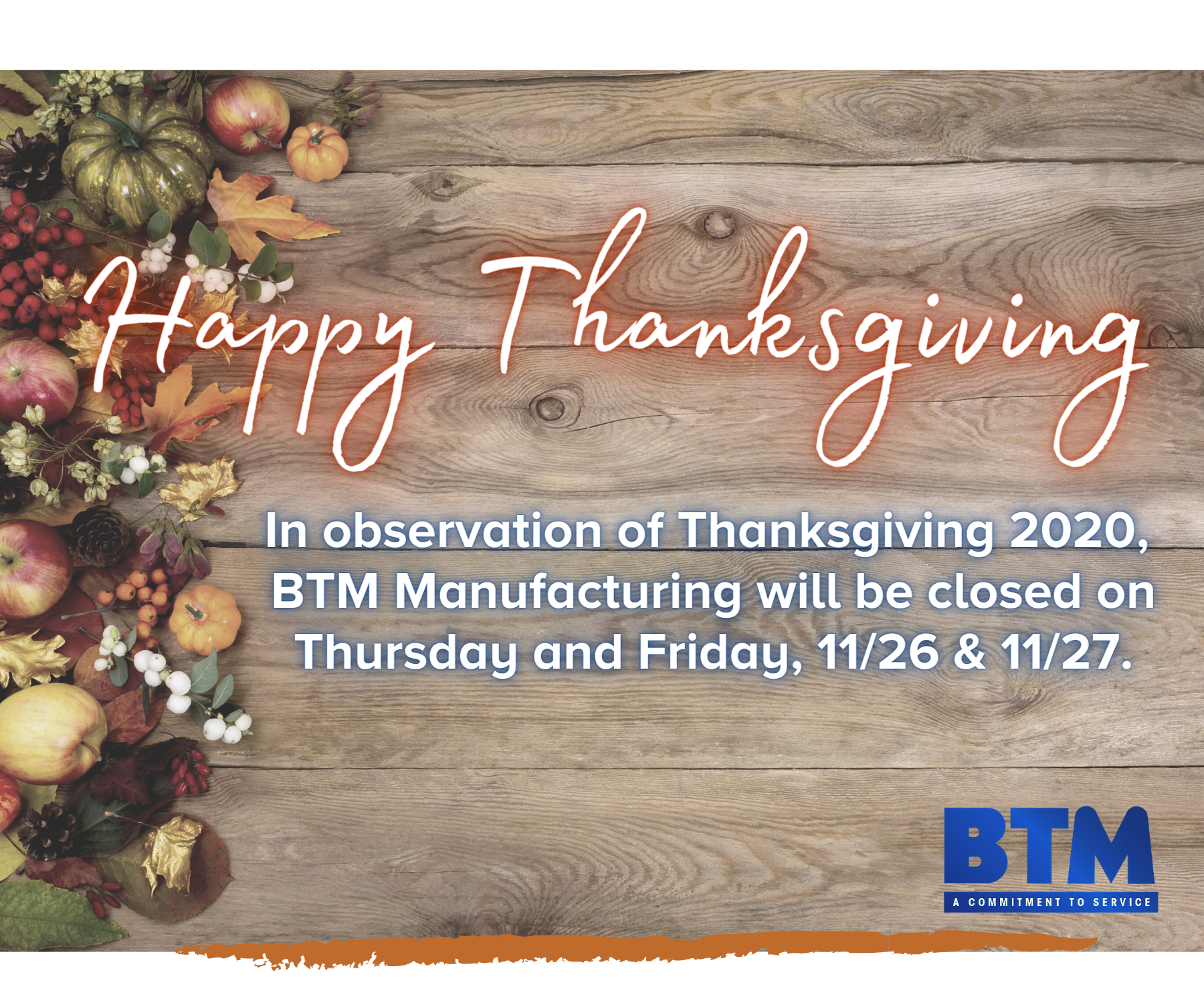 BTM Manufacturing will be closed on Thursday and Friday, 11/26 & 11/27 in observance of Thanksgiving. We wish you and yours a safe, healthy, and fulfilling holiday!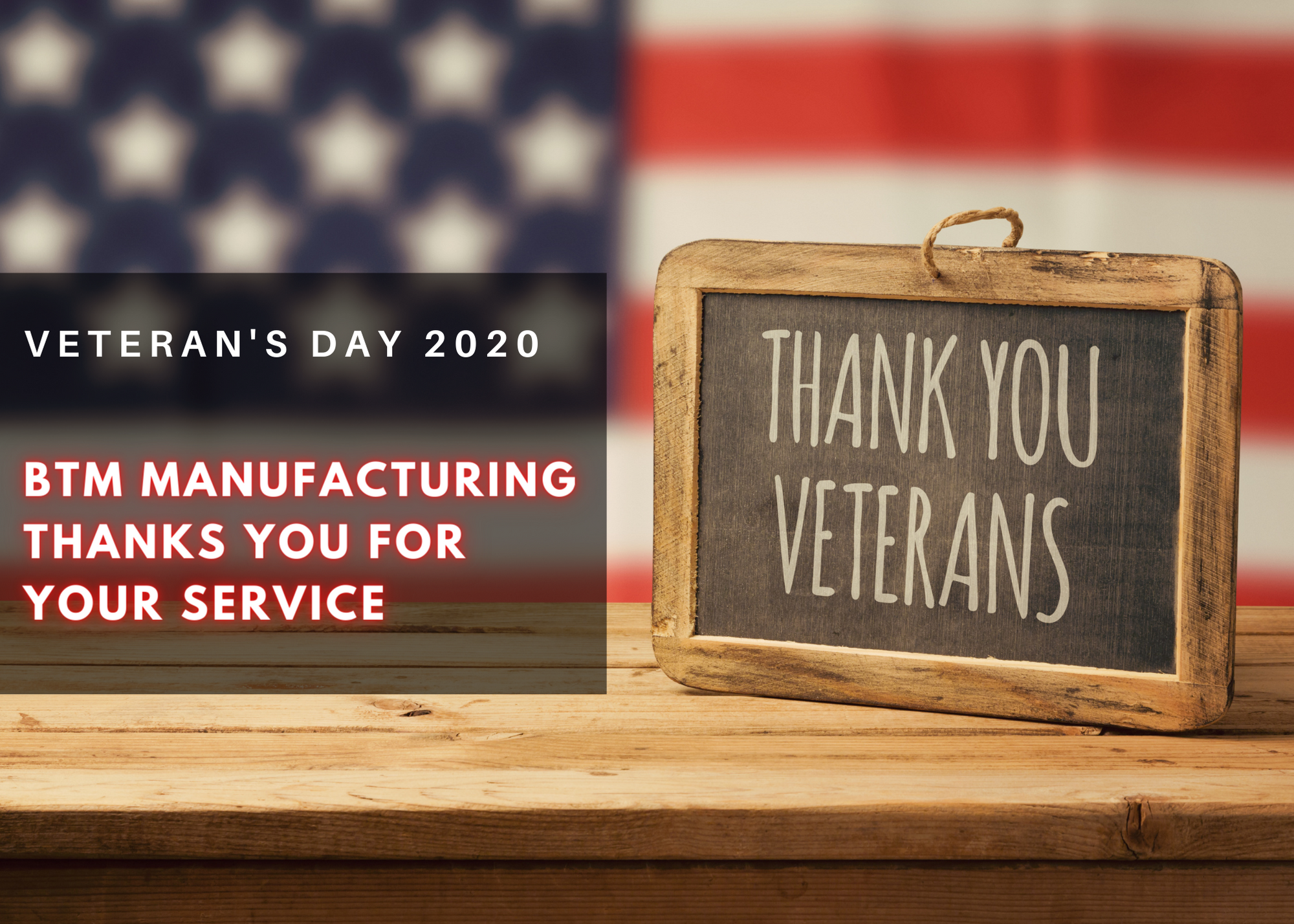 On behalf of our team at BTM Manufacturing, we thank each and every veteran who served our military. You sacrified so much, as did your families, and we can never show our true appreciation. "The veterans of our military services have put their lives on the line to protect the freedoms that we enjoy. They have dedicated their lives to their country and deserve to be recognized for their commitment."- Judd Gregg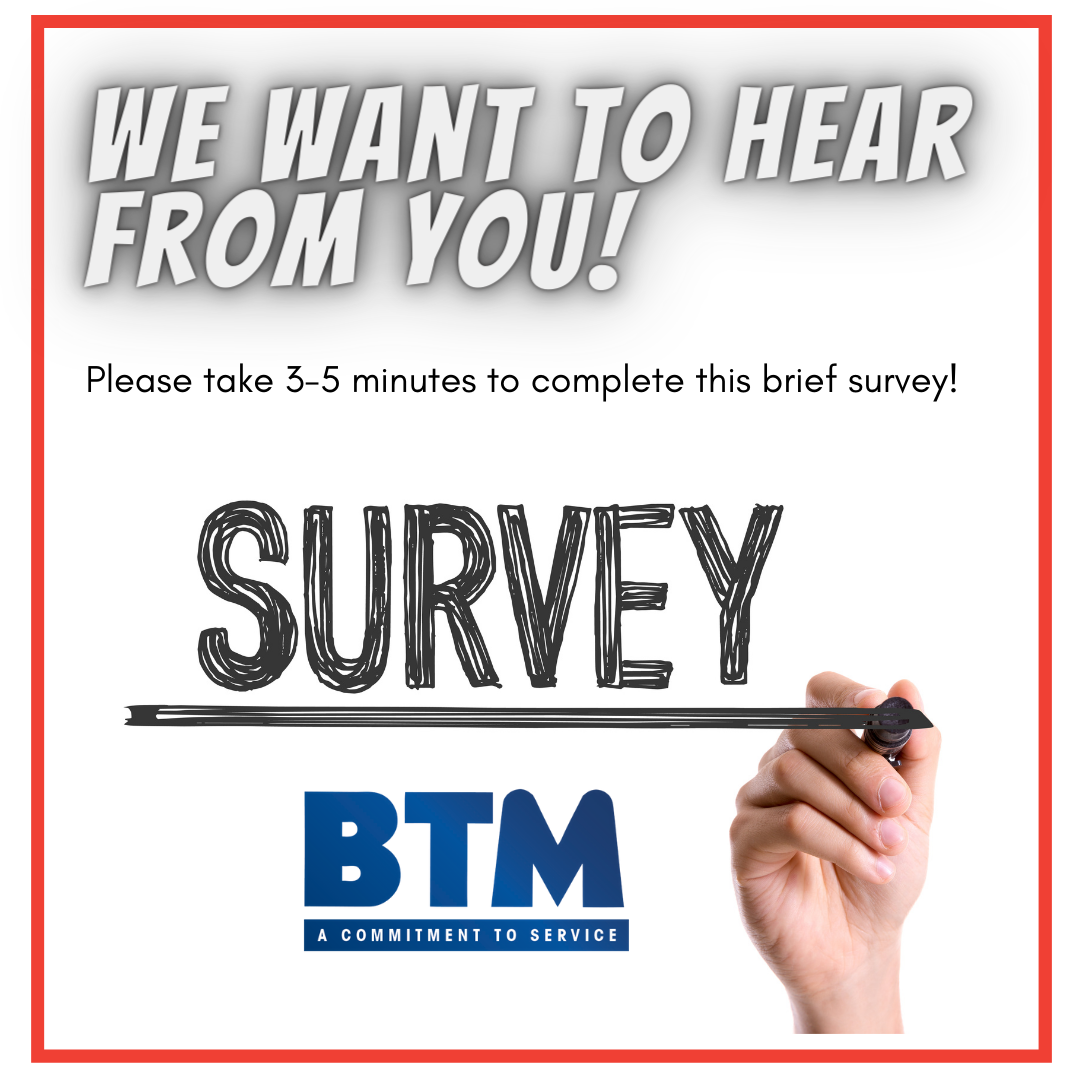 BTM Manufacturing wants to hear from you! In order to learn, grow, and serve our customers better, we are asking for 3 minutes of your time to complete this survey! As a token of our appreciation, upon completion of the survey, you will be entered into a drawing for a $50 Amazon gift card! https://us16.list-manage.com/survey?u=3a0b5a96f79eea19c4f717861&id=3d630b984f https://us16.list-manage.com/survey?u=3a0b5a96f79eea19c4f717861&id=3d630b984f
By accepting you will be accessing a service provided by a third-party external to https://www.btm-mfg.com/