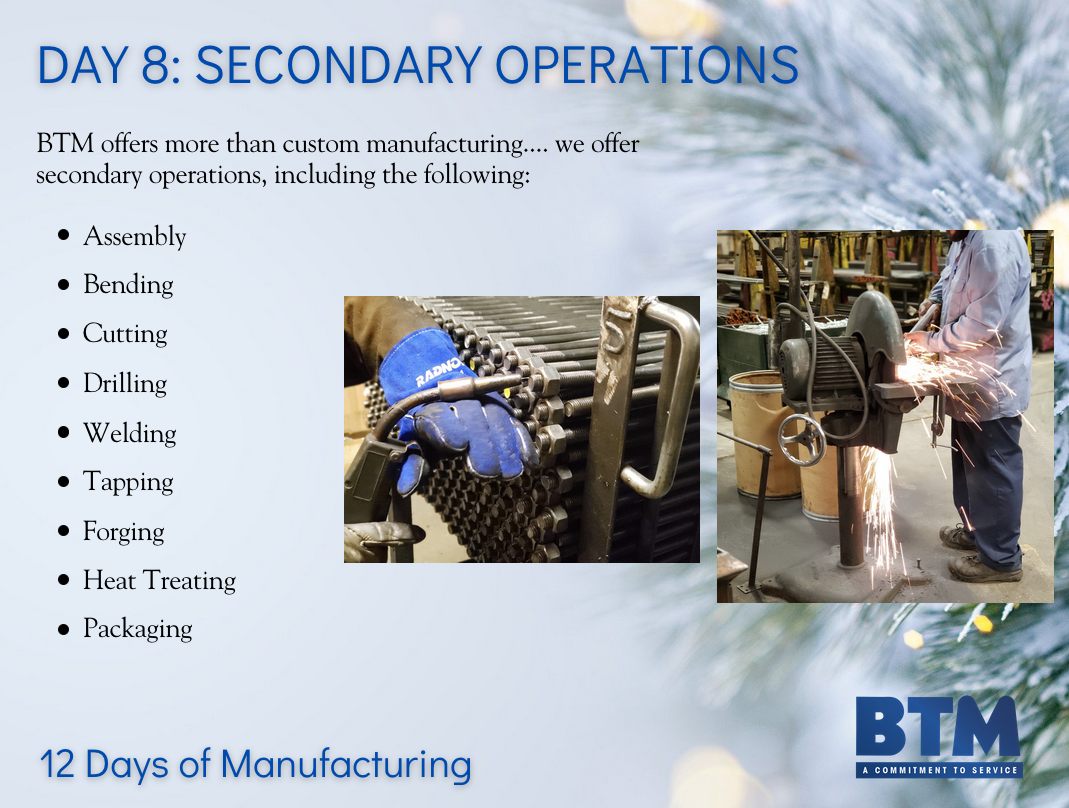 Day 8 of 12 Days of Manufacturing... focusing on secondary operations.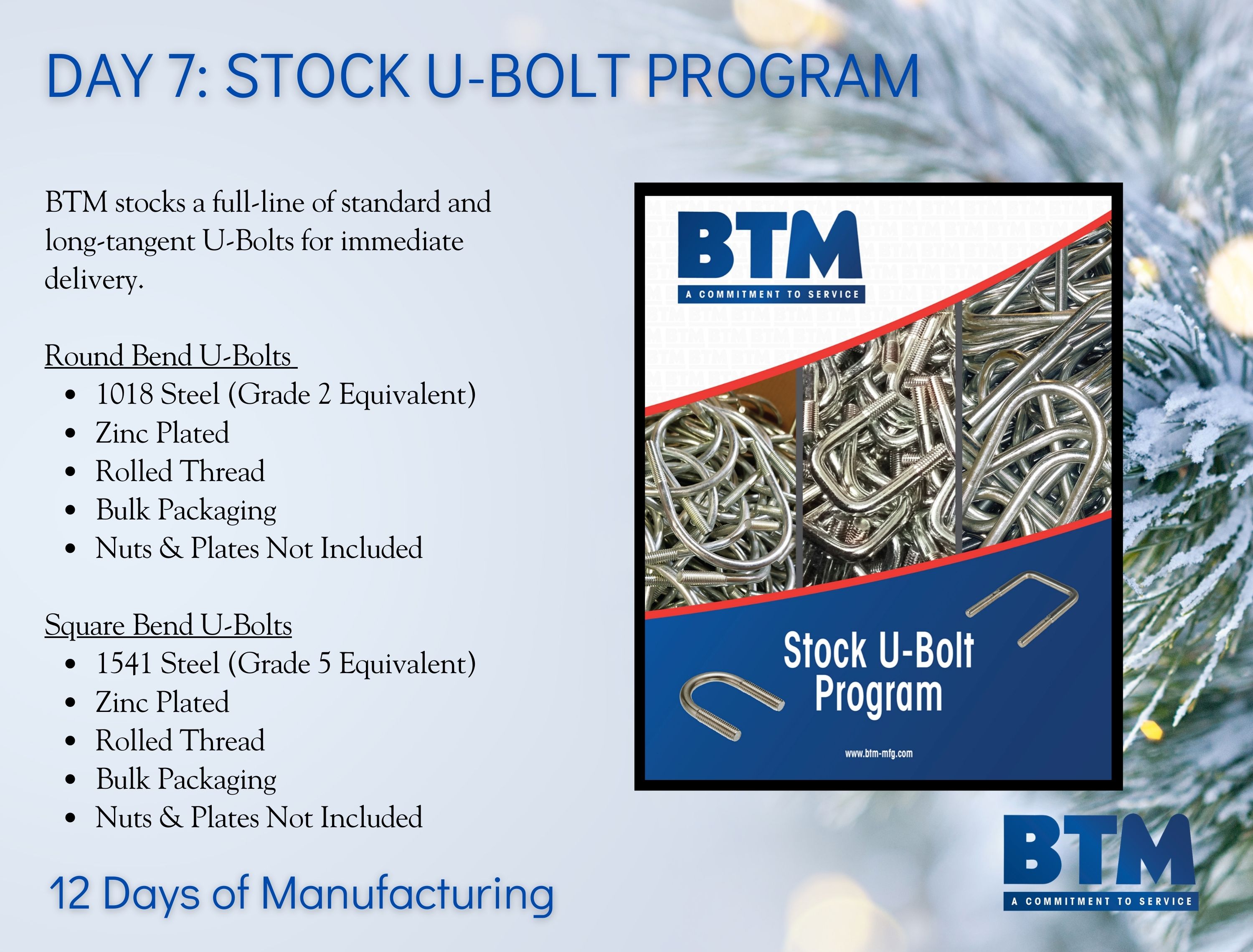 What's BTM's Stock U-Bolt Program? Check it out: https://www.btm-mfg.com/images/easyblog_images/945/BTM-Stock-U-Bolt-Program.pdf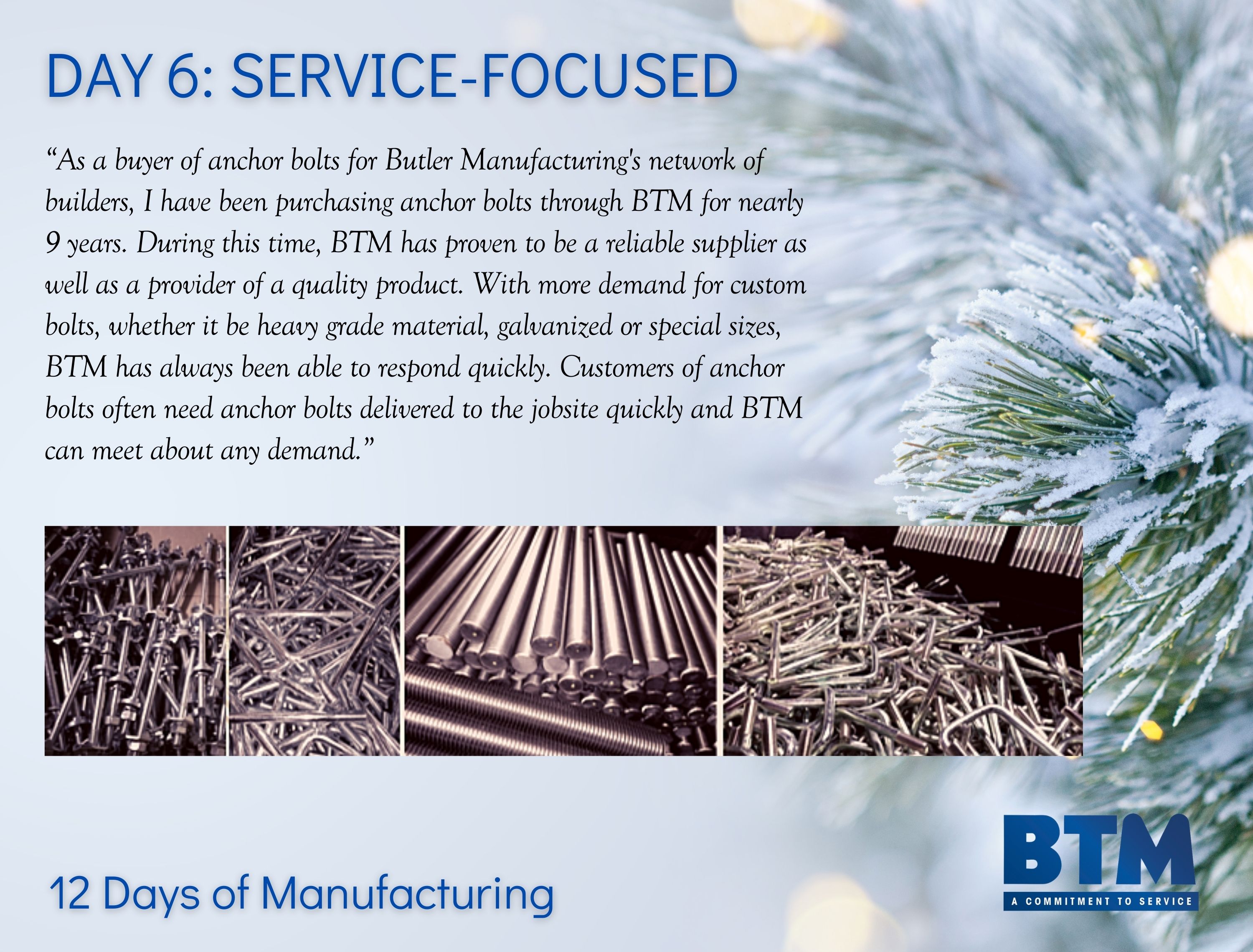 Day 6 of #`12DaysofManufacturing is focused on service.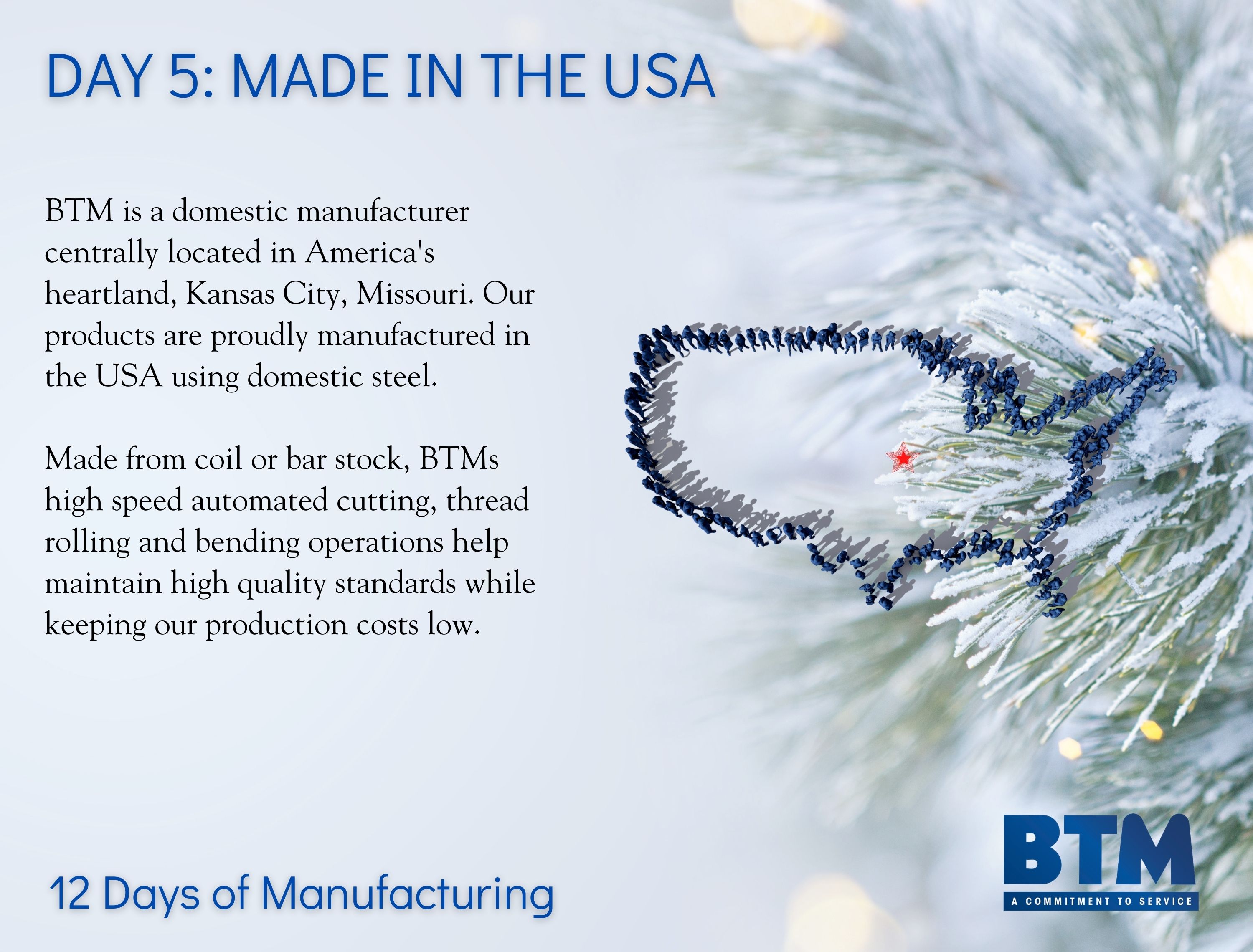 Day 5 of #12DaysofManufacturing focuses on BTM's domestic manufacturing. Centrally located in Kansas City, Missouri, our 100,000+ square foot facility is equipped and ready to handle your small and large projects simultaneously.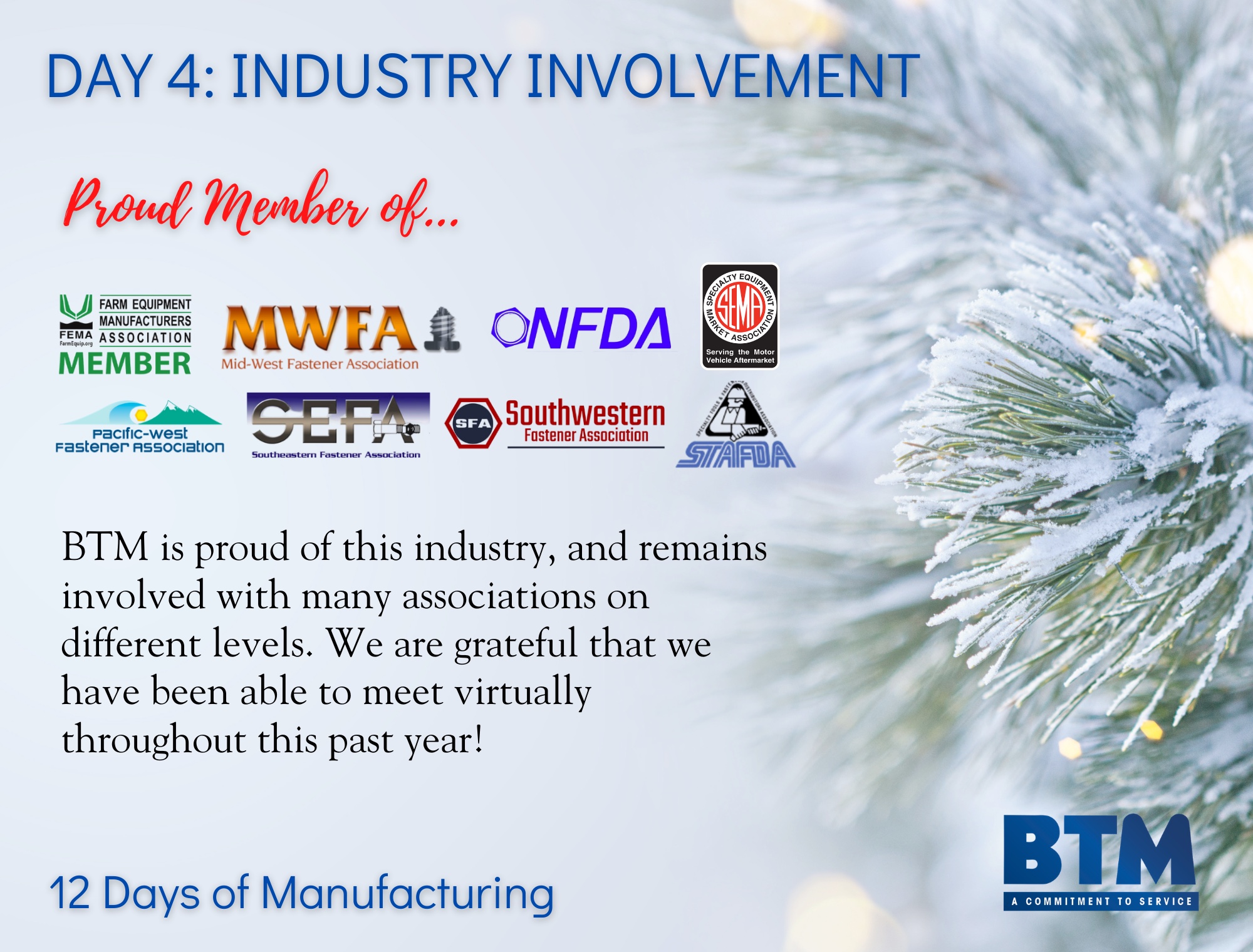 Relationships are important to us. We are proud members of several industry associations & support industry events.
By accepting you will be accessing a service provided by a third-party external to https://www.btm-mfg.com/