We are so excited to release our latest newsletter.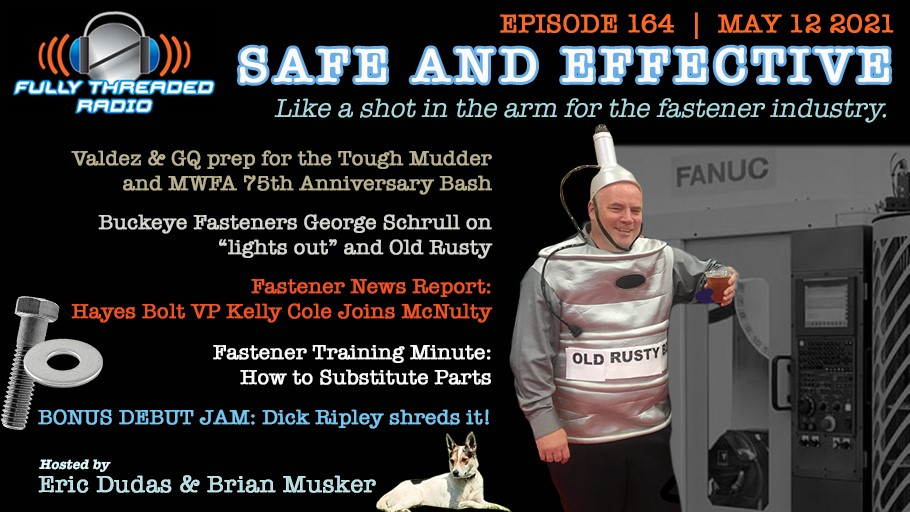 Jake Davis, President of BTM Manufacturing, is featured on the latest episode of Fully Threaded Radio (episode #164 - Safe & Effective). Fully Threaded Radio hosts Brian Musker & Eric Dudas speak with Jake Davis of BTM Manufacturing and Bob Baer of Abbott-Interfast. Listen to the latest episode here: http://www.fullythreaded.com/fch/fullythreaded.nsf/Fastener The full description: It's safe to say Jake "Valdez" Davis of BTM Manufacturing and Bob "GQ" Baer of Abbott-Interfast have been training with varying degrees of intensity, but will their efforts prove effective during the upcoming Tough Mudder event? They compare notes on race prep, current supply chain craziness, and the MWFA super-event happening this summer. (18:52) George Schrull of Buckeye Fasteners describes new "lights out" fabrication capabilities, and confirms there will be plenty of proven fastener-related malted medicinals at this year's fastener shows. (1:48:57) On the Fastener News Report, Mike McNulty hosts Hayes Bolt & Supply VP, Kelly Cole with FDI...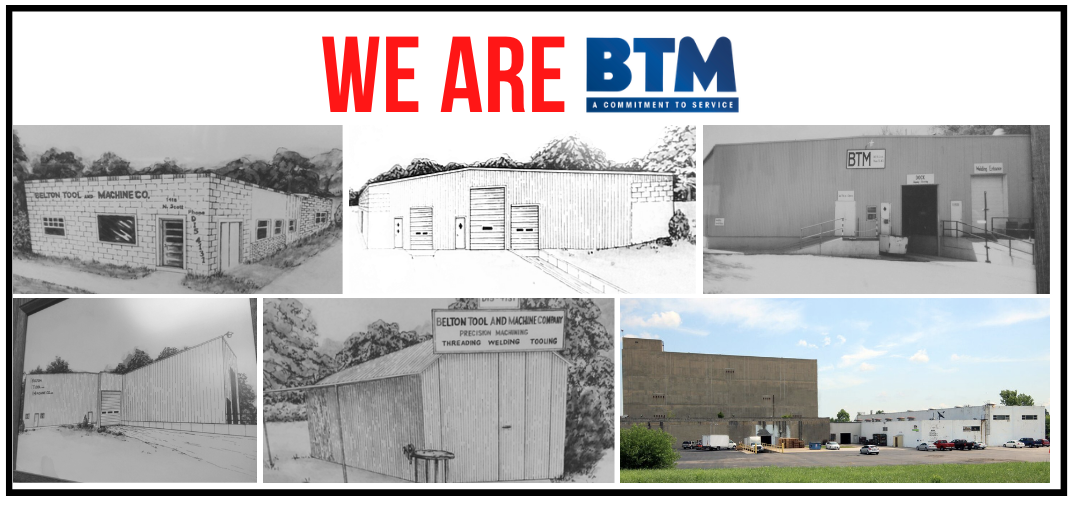 BTM has been serving customers throughout North America for over 50 years. As an ISO 9001-2015 certified company, we are continually striving to meet, and exceed, our customer's expectations. We are in constant pursuit of quality, value and reliability improvements in the products and services that we provide to our customers.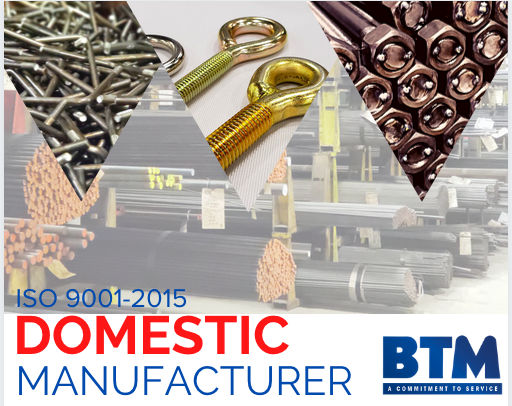 BTM Manufacturing is centrally located in Kansas City, Missouri, and partners with agricultural, automotive after-market, truck-trailer manufacturing, and construction companies across the USA. Since 1961, BTM has focused on providing exceptional customer service on each and every custom manufacturing order. As we now occupy a facility of over 100,000 square feet and ship nationwide every day. We have the capacity to manufacture multiple projects simultaneously. - U-Bolts - J-Bolts - Rods - Studs - Per Print Specials - Anchor Bolts - Spade Bolts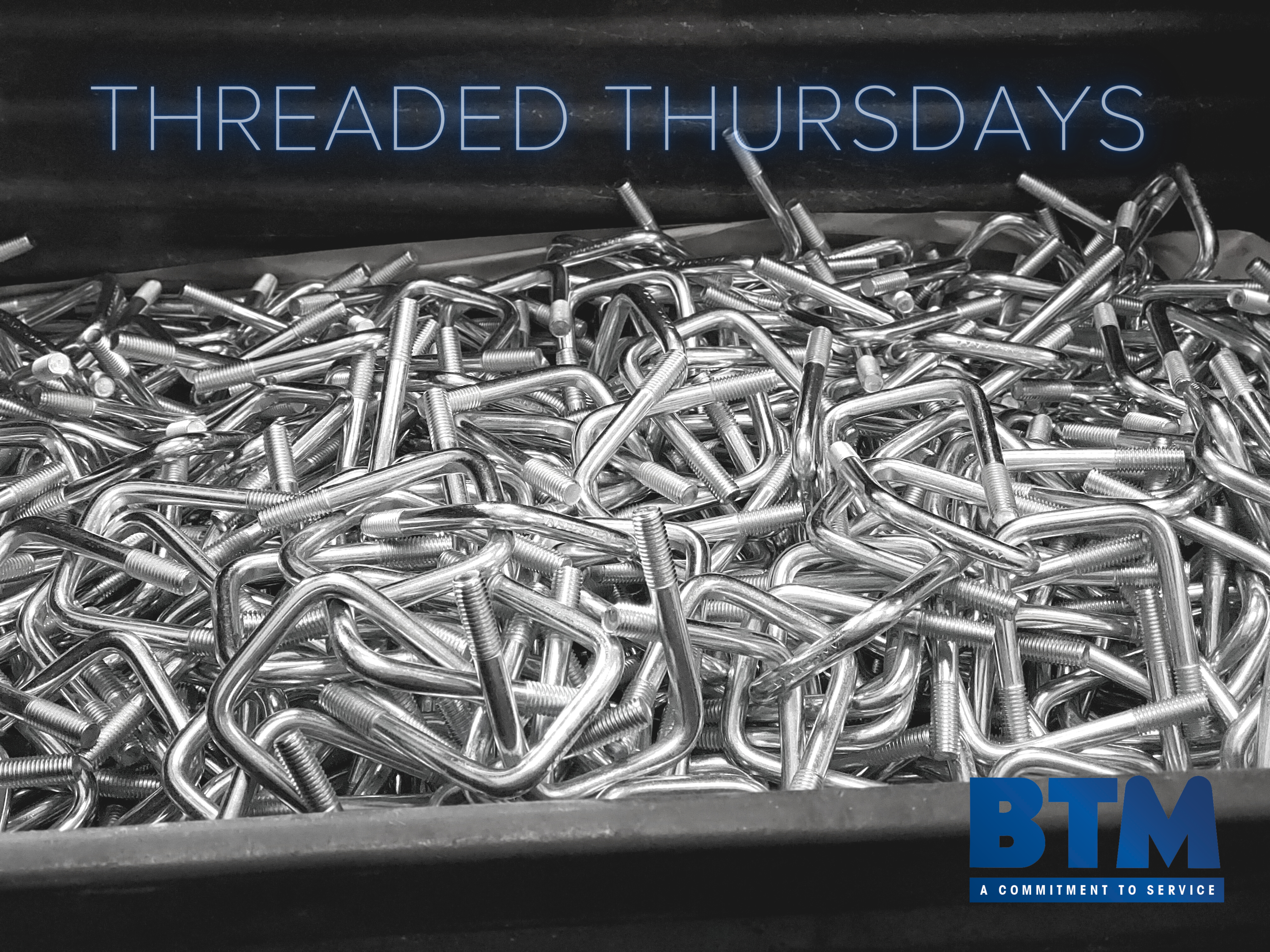 The custom manufacturing that BTM specializes in has a variety of thread sizes and types: 3/16" to 1-1/2"" Rolled Thread3/16" to 4" Cut ThreadM8 to M20 Rolled ThreadM6 to M30 Cut Thread Thread Type: Roll ThreadCut ThreadUNCUNFMetric At BTM Manufacturing we are a custom manufacturer of bent-wire fasteners and threaded products which include the following: U-bolts, J-bolts, L-bolts, L-anchors, headed anchors, open end eye bolts, closed end eye bolts, welded eye bolts, threaded rod, single and double end threaded studs, and much more.
By accepting you will be accessing a service provided by a third-party external to https://www.btm-mfg.com/