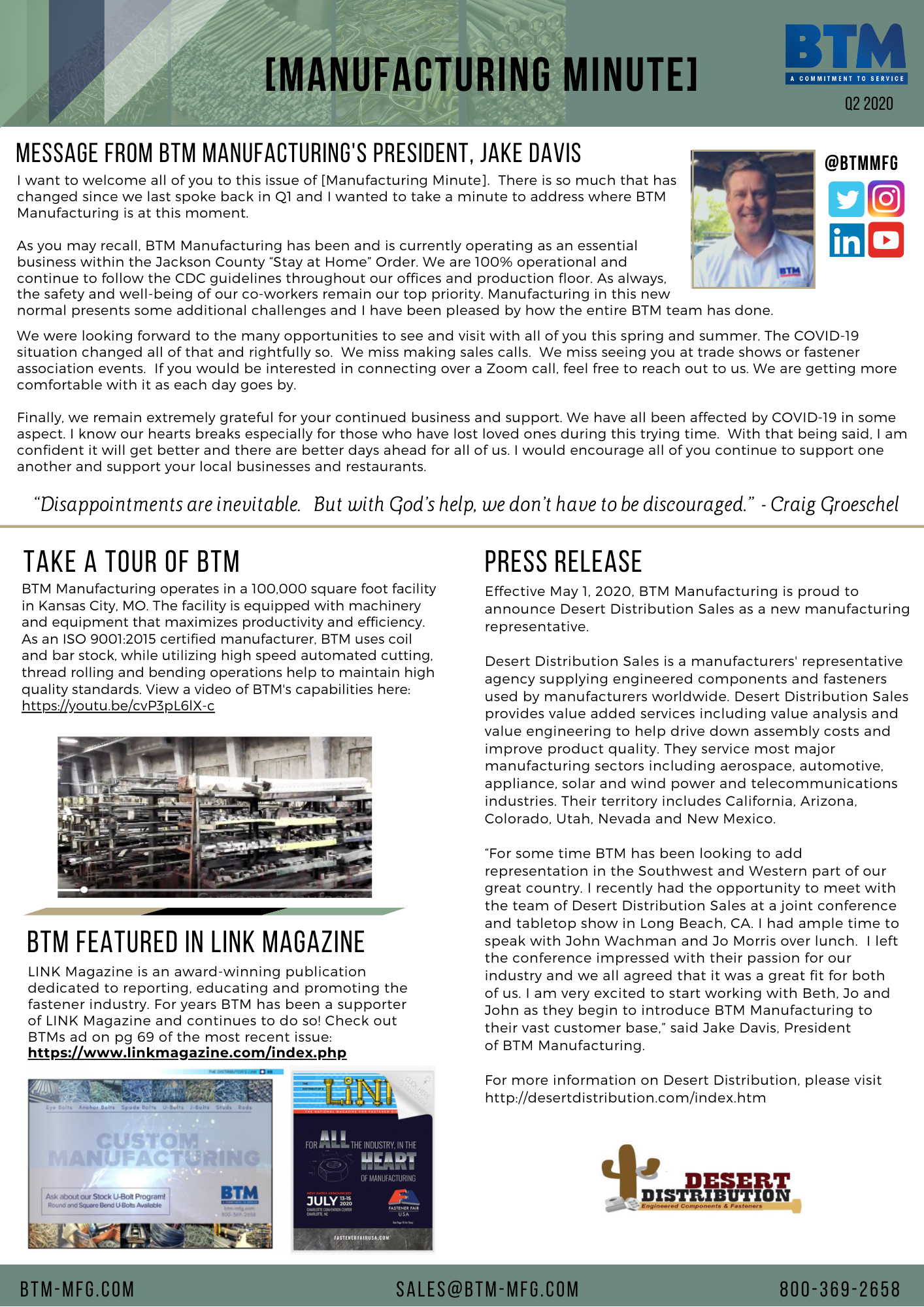 Check out the latest edition of BTM's Manufacturing Minute.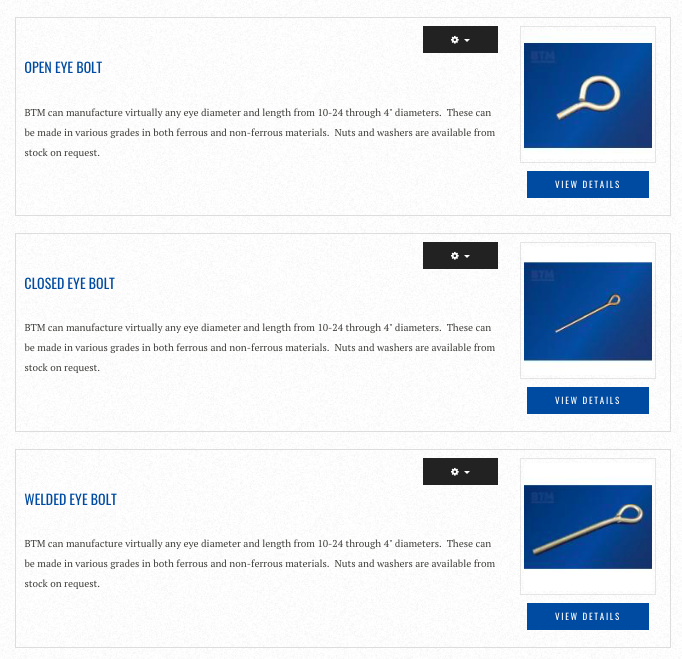 BTM Manufacturing is a custom manufacturer for customers nationwide. Check out this video on eye bolt manufacturing, and explore our eye bolt options! https://youtu.be/xFy8G3gOans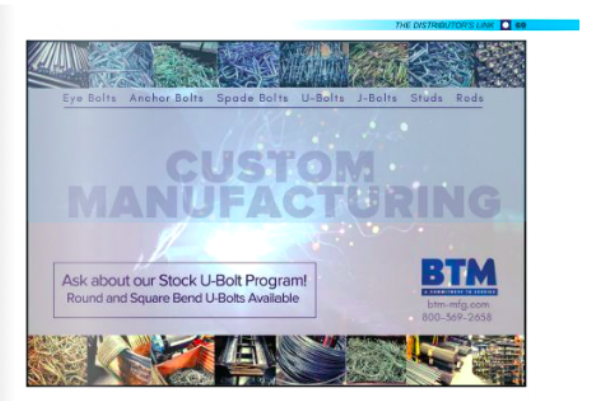 During this time of uncertainty, it's nice to have a constant... BTM Manufacturingis appreciative of Link Magazine's publication. Check out BTM's ad on pg 69!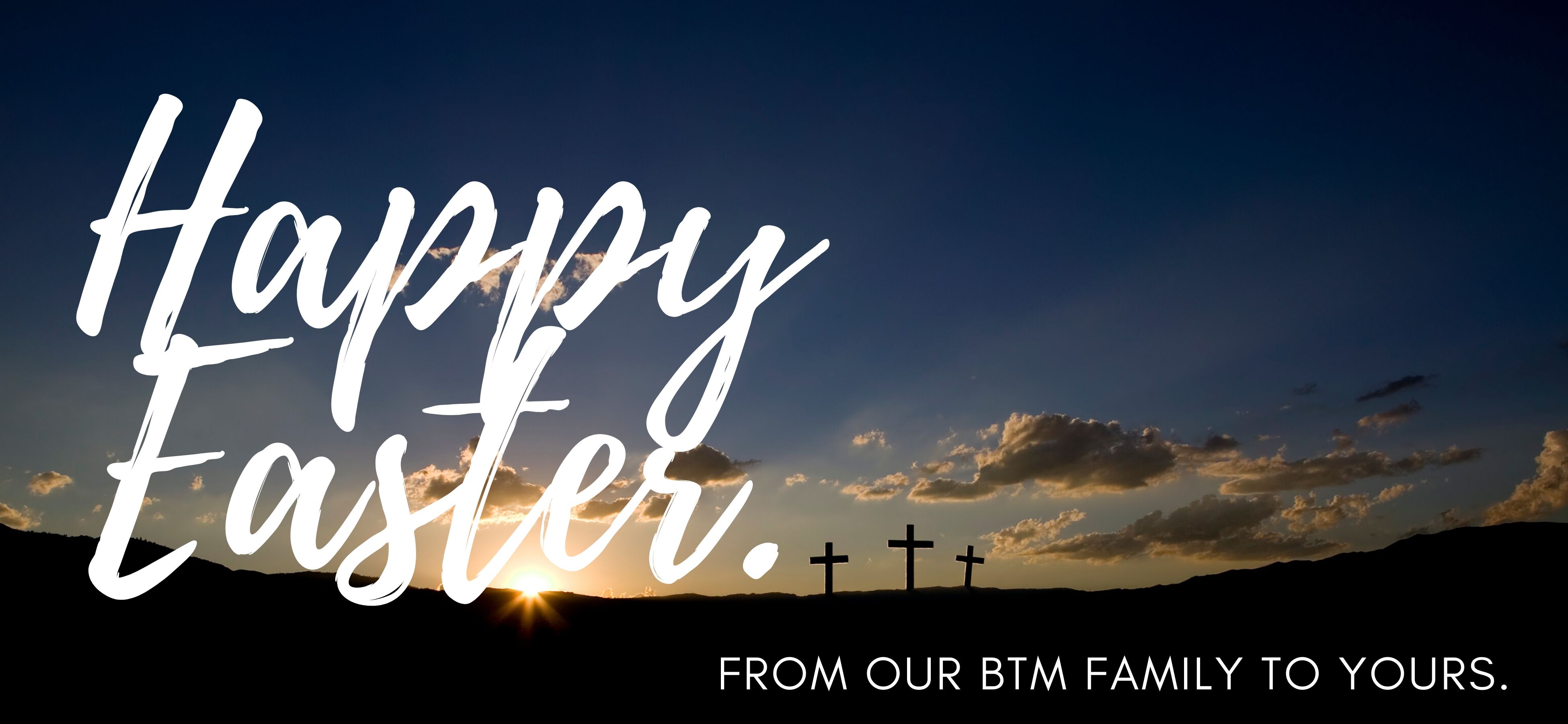 Happy Easter from the BTM Manufacturing family to you and yours.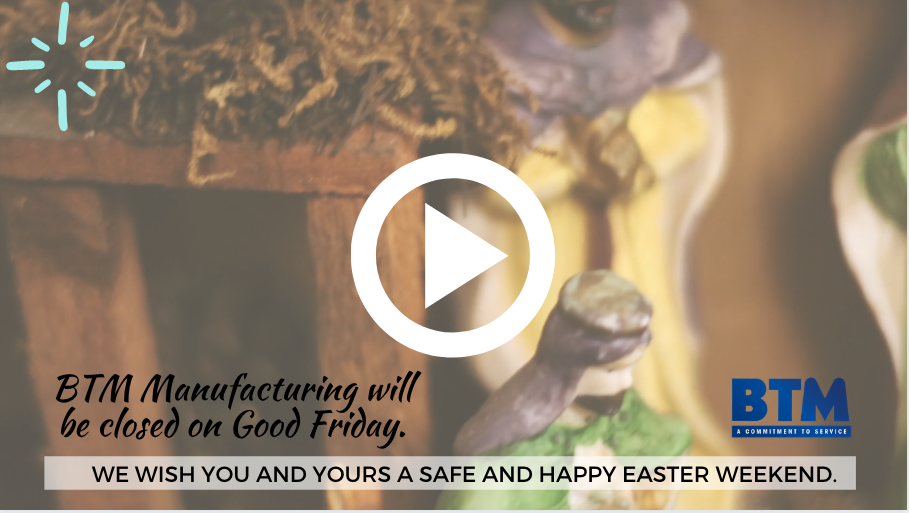 BTM Manufacturing will be closed on Friday, April 10th in observance of Good Friday. We wish you and yours a safe and happy Easter weekend.
By accepting you will be accessing a service provided by a third-party external to https://www.btm-mfg.com/