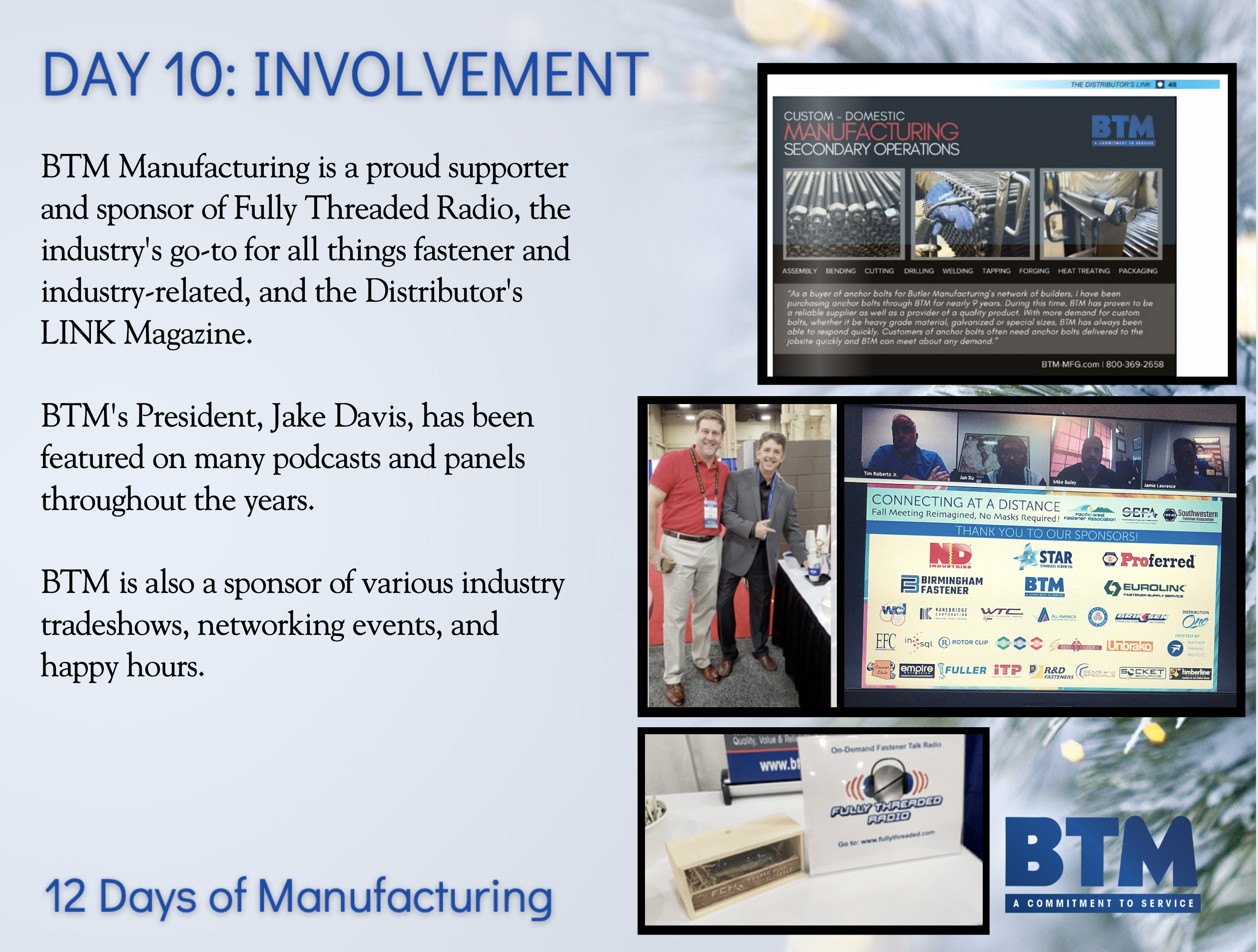 Focused on involvement, BTM Manufacturing is constantly partnership with associations, sitting on panel discussions, and sponsoring industry events.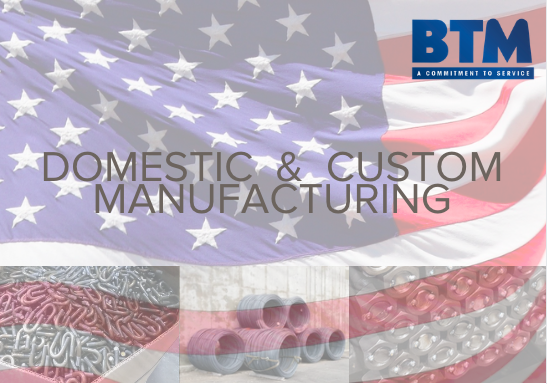 BTM Manufacturing manufactures threaded fasteners and bent wire product for our customers throughout North America. Made from coil or bar stock, our high speed automated cutting, thread rolling and bending operations help to maintain high quality standards while keeping our production costs low. With our centralized location in America's Heartland, we are well positioned to respond to quick delivery and transit needs. Our products are proudly made in the USA from domestic steel.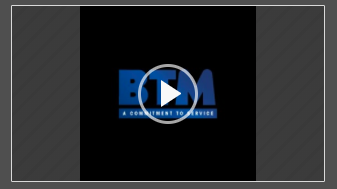 Memorial Day is an American holiday, observed on the last Monday of May, honoring the men and women who died while serving in the U.S. military. Originally known as Decoration Day, it originated in the years following the Civil War and became an official federal holiday in 1971. BTM Manufacturing will be closed on Monday, May 25th in observance of Memorial Day.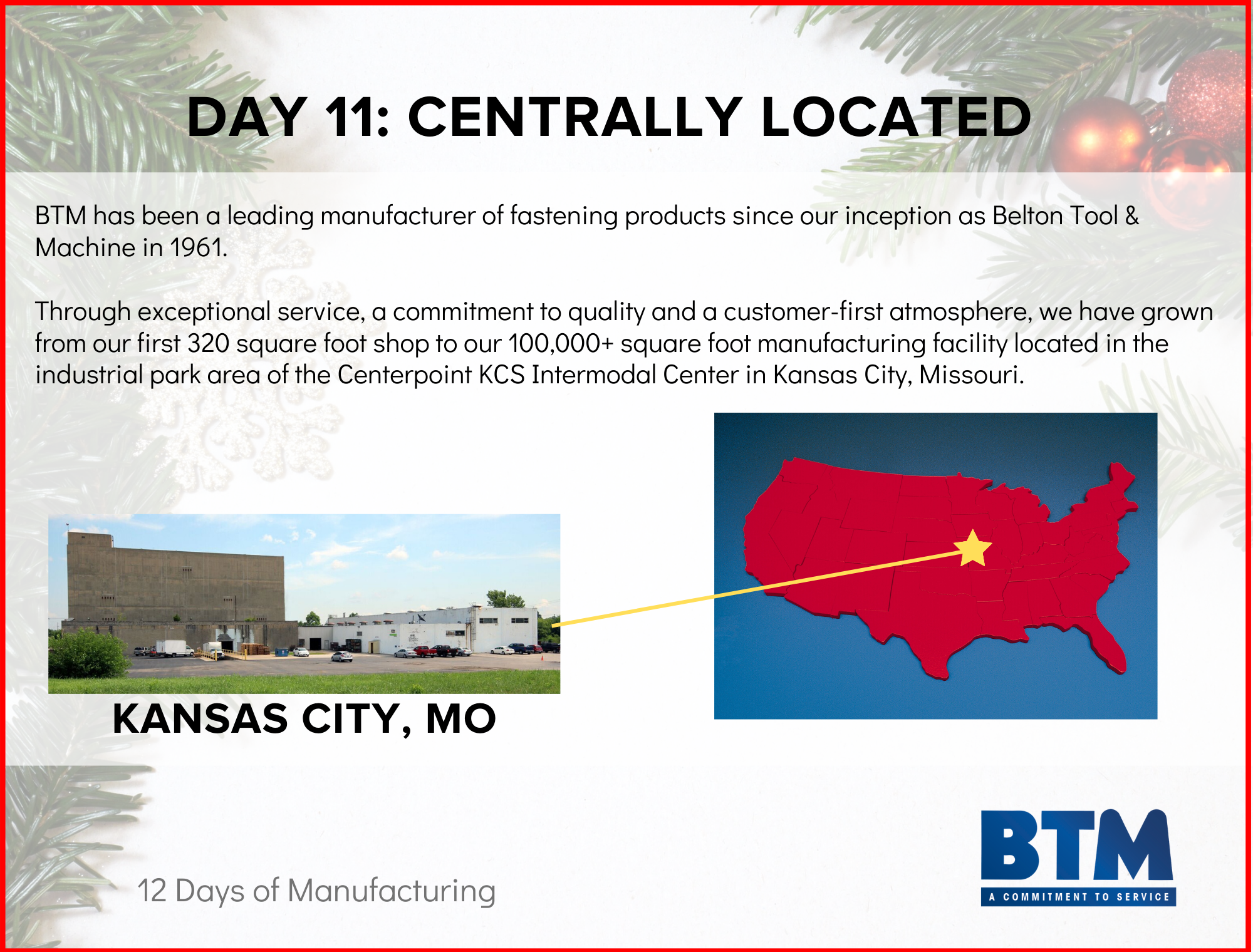 Day 11 of #12DaysofManufacturing: Centrally located in Kansas CIty, MO!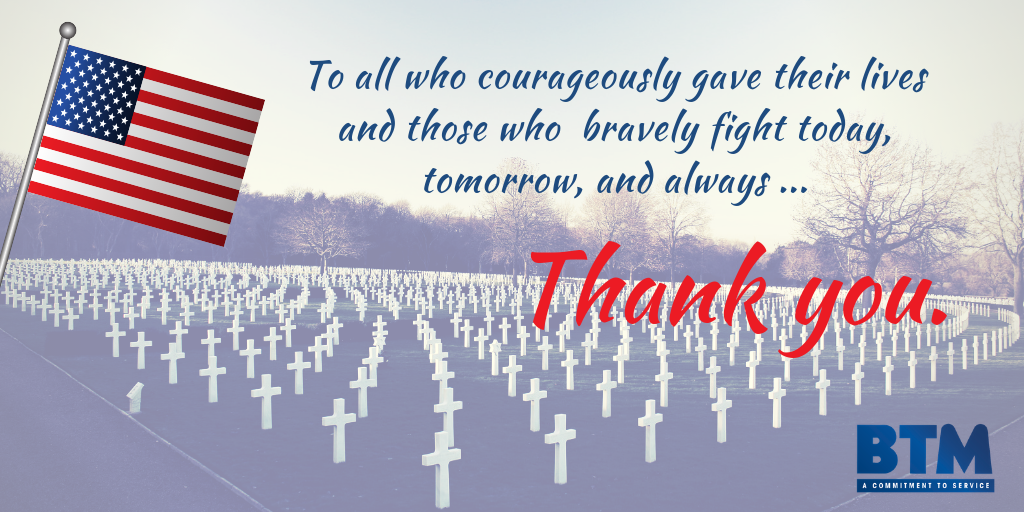 BTM Manufacturing will be closed on May 27, 2019 in observation of Memorial Day. Normal business hours will resume on Tuesday, May 28th. We would like to extend our deepest gratitude to all who courageously gave their lives and those who bravely fight today, tomorrow, and always ...