BTM Heads to Nashville for STAFDA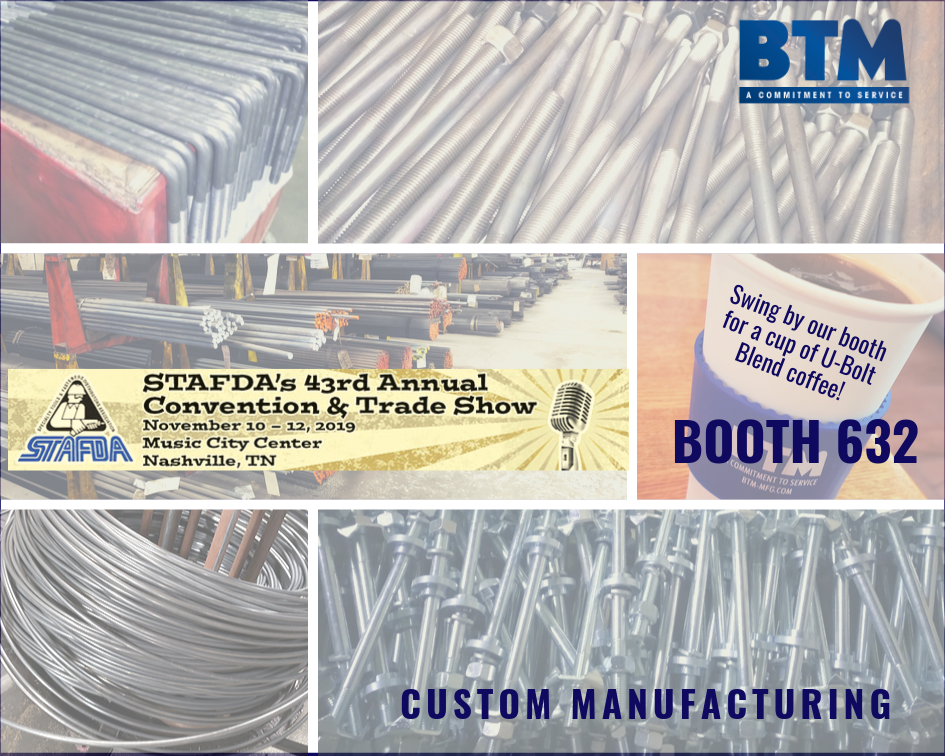 BTM Manufacturing will be heading to Nashville's Music City Center on November 10th - 12th. Swing by booth 632 for BTM's specialty #UboltBlendCoffee and to learn more about their capabilties. Want to learn more? Visit https://www.stafda.org/pages/Nashville-Agenda-2019.php

About STAFDA:
STAFDA represents the best companies and leaders in the construction/industrial supply chain. Why go it alone? Join the 2,500+ members who make STAFDA their #1 source for business networking, education, and strength to advance the industry.
Related Posts
By accepting you will be accessing a service provided by a third-party external to https://www.btm-mfg.com/