BTM Supports Link Magazine - Check out the Latest Issue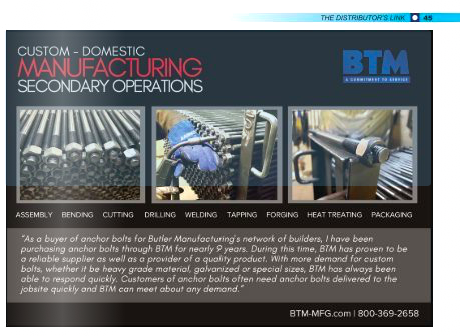 Link Magazine has just released their FALL 2020 // VOL 43 NO.4.
BTM Manufacturing is a proud supporter of Link Magazine. Check out our latest ad in the latest issue:
https://online.linkmagazine.com
ABOUT LINK MAGAZINE:
LINK Magazine is an award-winning publication dedicated to reporting, educating and promoting the fastener industry since 1976. We LINK together affiliate organizations, targeting your fastener distributor customers.
Related Posts
By accepting you will be accessing a service provided by a third-party external to https://www.btm-mfg.com/