BTM Manufacturing 2017 Holiday Hours
As the holidays quickly approach, our BTM family would like to thank each of you for your continued business. As we look forward to the New Year, we are taking a moment to appreciate our customers and the partnerships we've embraced through 2017. We wish you and your family a happy holiday season!
Please note: Our company will be closed on Thursday, November 23 & Friday, November 24 in observance of Thanksgiving. We will also be closed on Monday, December 25 in observance of Christmas.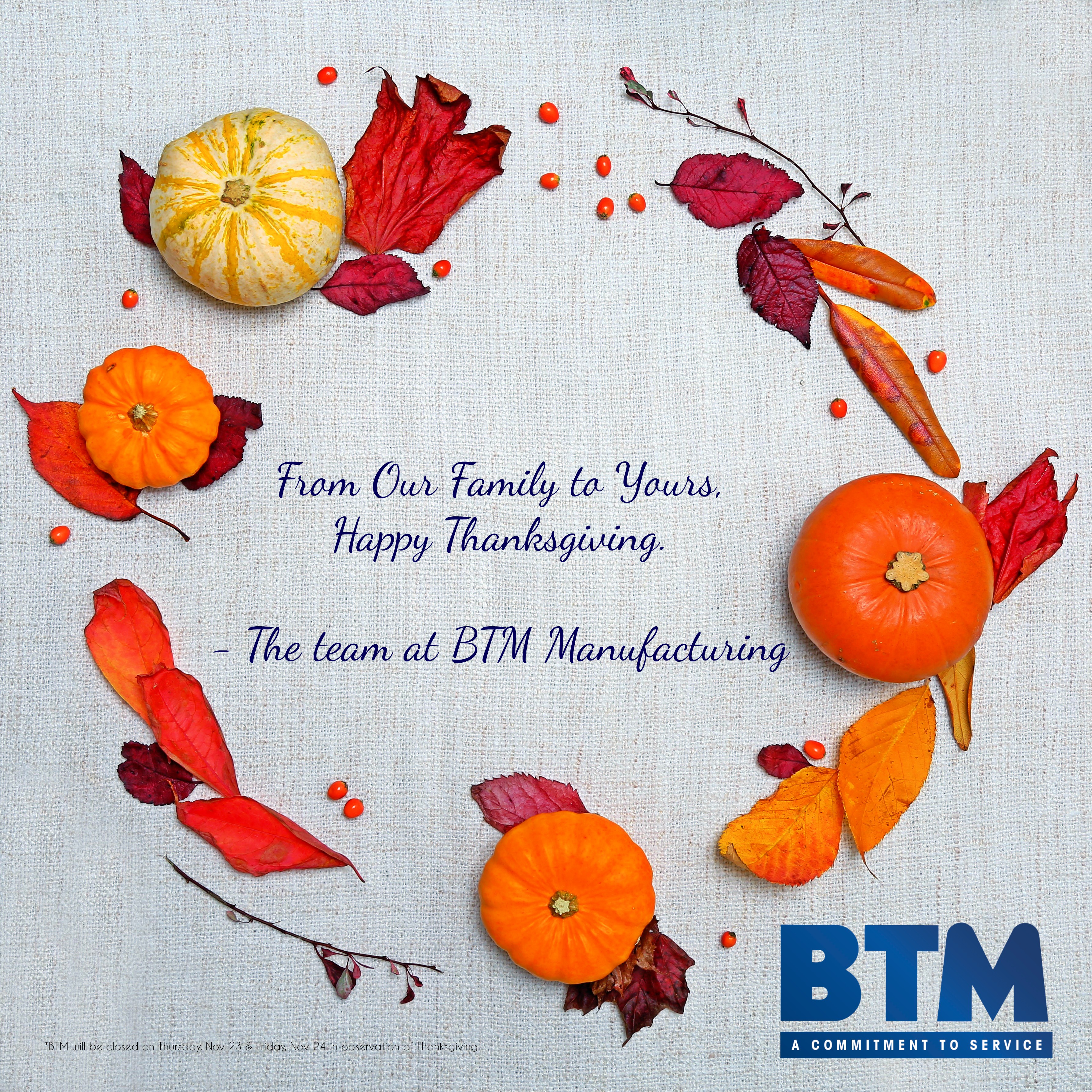 Related Posts
By accepting you will be accessing a service provided by a third-party external to https://www.btm-mfg.com/