BTM Publishes Quarterly Newsletter, Manufacturing Minute
BTM just published Manufacturing Minute, a quarterly newsletter providing a glimpse into BTM's happenings! Download the full PDF here!
Message from BTM's President, Jake Davis:
The BTM team has had an exciting and action-packed Spring, and is looking forward to the upcoming tradeshows and industry events. Since our acquisition of BTM in 2013, my family has continued to build customer service as our #1 priority. We persistently work on quality improvements in raw material procurement, manufacturing processes and employee training. Check out some of the happenings around BTM over the past quarter, and feel free to reach out!
Start reading!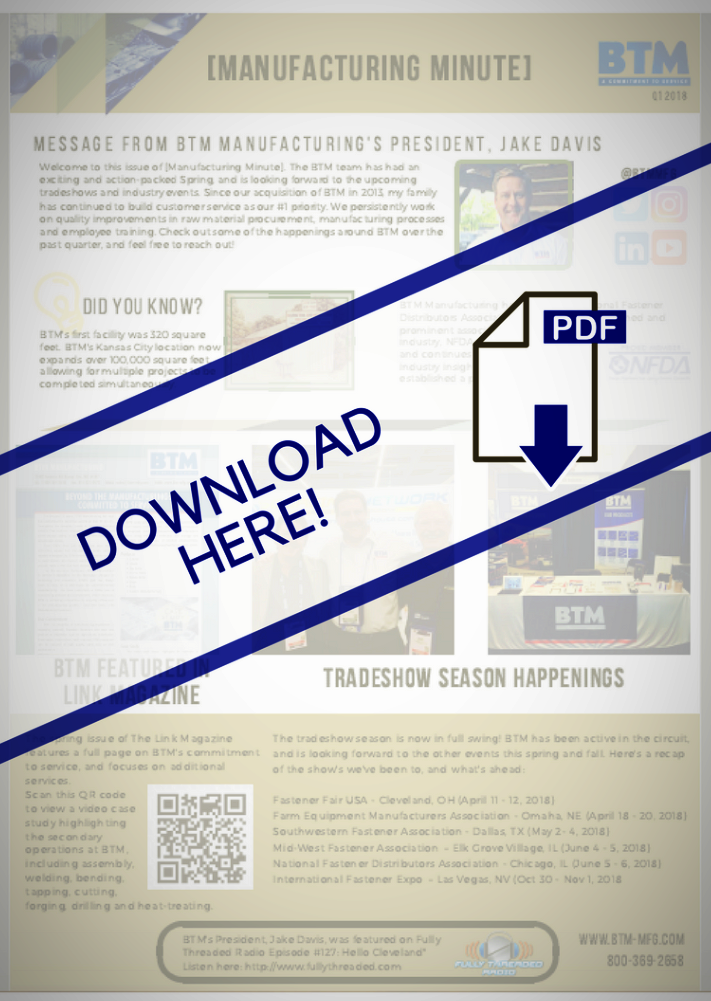 Related Posts