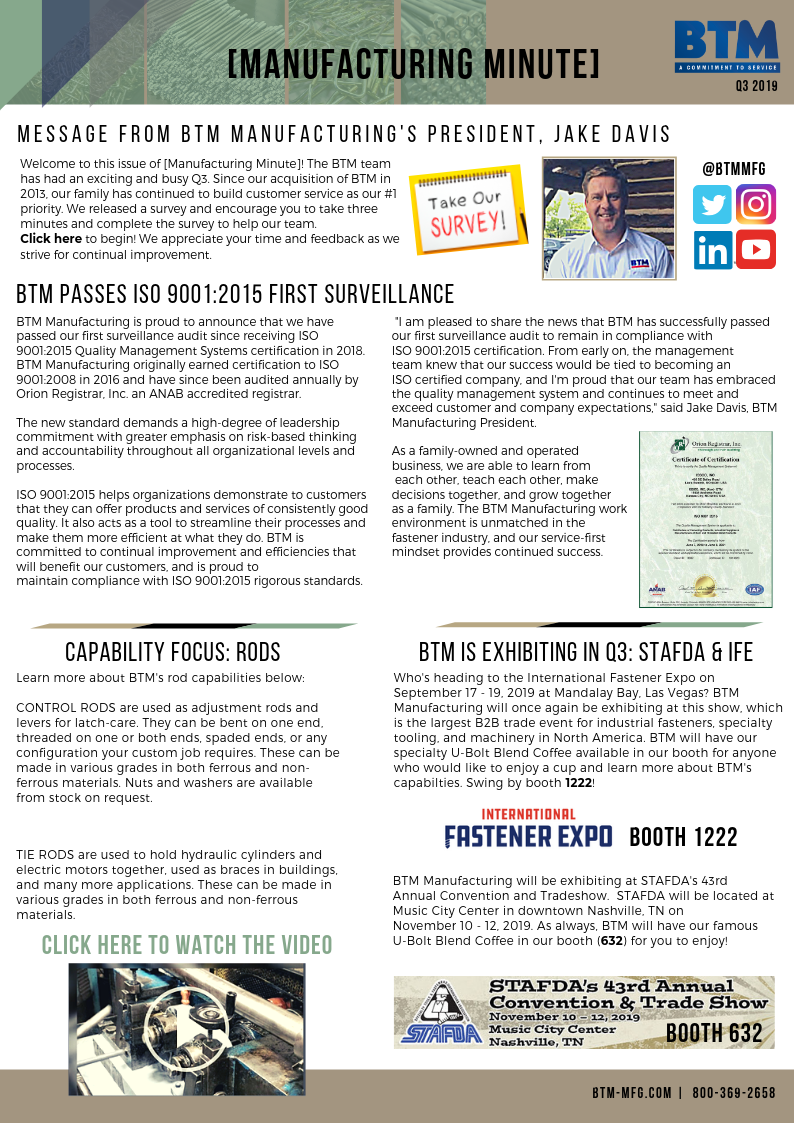 BTM Manufacturing just released the Q3 newsletter, [Manufacturing Minute].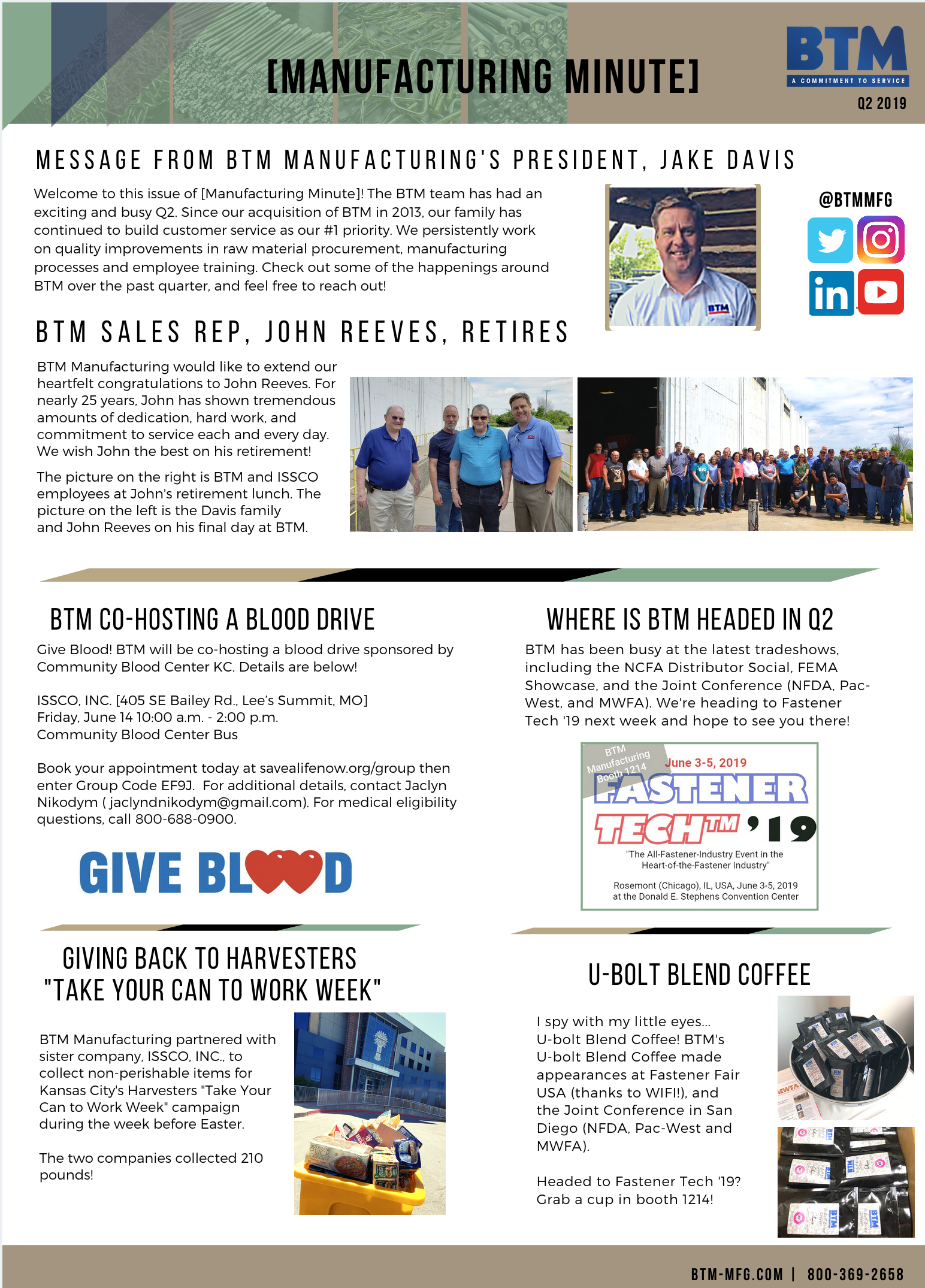 BTM Manufacturing just released our latest newsletter, Manufacturing Minute. Check out this edition and what we've been up to!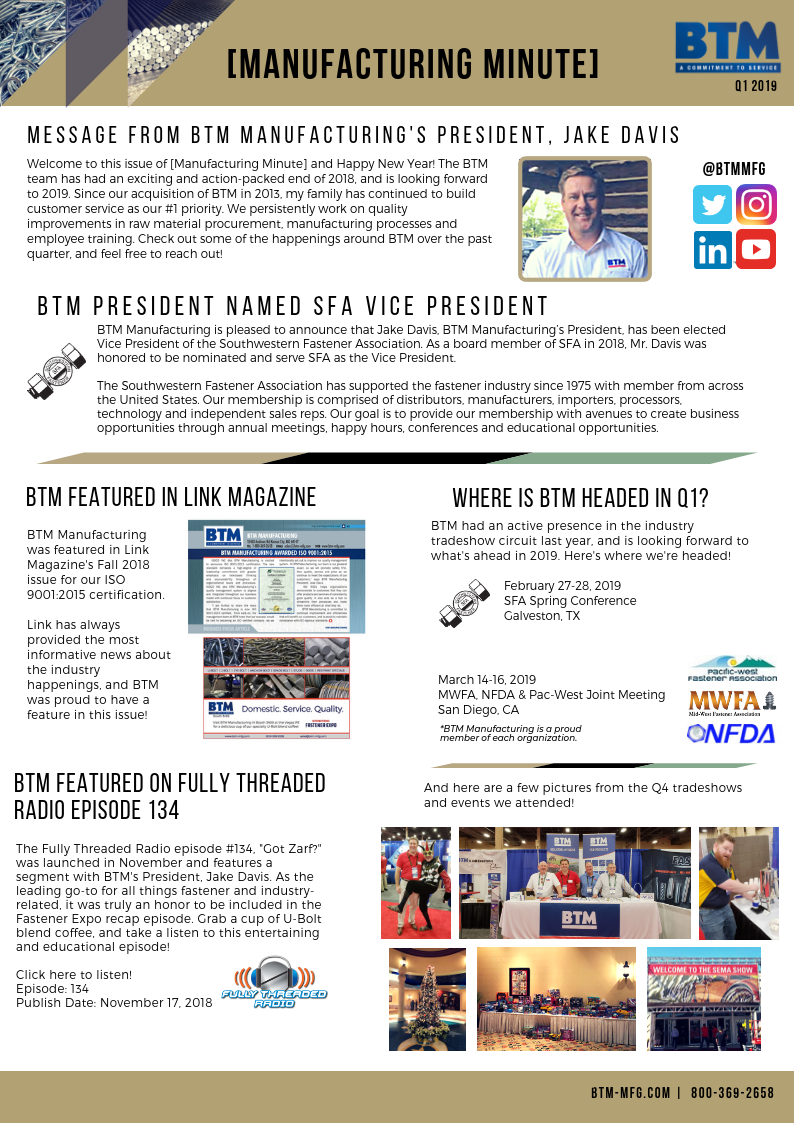 Welcome to this edition of the Manufacturing Minute for Q1 2019. We hope you find the content helpful!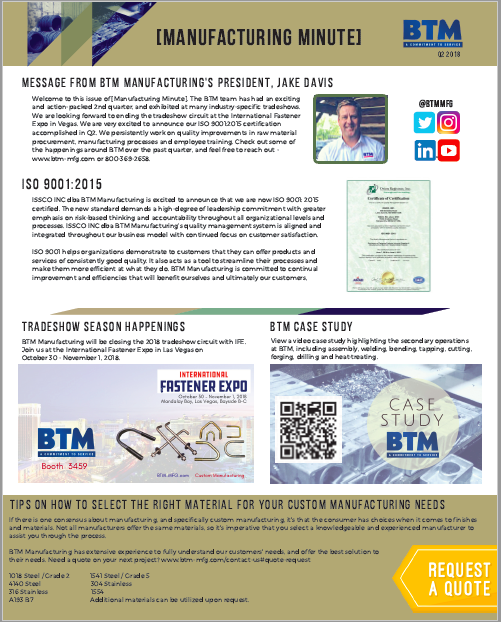 Welcome to this issue of [Manufacturing Minute]. The BTM team has had an exciting and action-packed 2nd quarter, and exhibited at many industry-specific tradeshows. We are looking forward to ending the tradeshow circuit at the International Fastener Expo in Vegas. We are very excited to announce our ISO 9001:2015 certification accomplished in Q2. We persistently work on quality improvements in raw material procurement, manufacturing processes and employee training. Check out some of the happenings around BTM over the past quarter, and feel free to reach out - www.btm-mfg.com or 800-369-2658.