Press Release – January 23, 2018

BTM Manufacturing has announced their attendance for the upcoming industry tradeshows. Below is a list of the tradeshows that BTM will be attending or exhibiting at in 2018:

ATTENDING:
Fastener Fair USA – April 11 - 12, 2018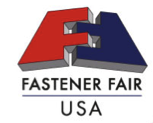 The meeting place for fastener professionals in the heart of the Midwest manufacturing region.
Fastener Fair USA is an inaugural event that will take place at the Huntington Convention Center in Cleveland, OH. BTM Manufacturing's President, Jake Davis, will be present as an attendee amongst other manufacturers, distributors, suppliers and end users in this unique fastener, fixing, and joining technology exhibition.
The Fastener Fair USA targets engineers, purchasers and R&D personnel from industrial sectors like automotive, aerospace, on and off-highway equipment, construction and consumer electronics along with distributors and wholesalers. If you'll be attending, we'd love to catch up!
EXHIBITING:


Farm Equipment Manufacturers Association – April 18 - 20, 2018
Bringing Manufacturers & Suppliers Together
BTM Manufacturing has been a proud member Farm Equipment Manufacturers Association (FEMA) since 1979… 38 years and going strong! To show our support and to connect with industry gurus, BTM will once again be exhibiting at the 2018 FEMA Supplier Summit at the Hilton Omaha, NE. If you'll be there, the team at BTM would love to see you in booth 311.

EXHIBITING: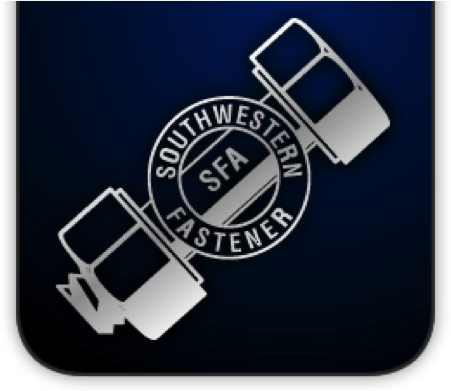 Southwestern Fastener Association – May 2 - 4, 2018
Education, Business, Golf and Networking
As a member of Southwestern Fastener Association (SFA), BTM Manufacturing is pleased to support another event, 2018 SFA Spring Conference & Expo. As an exhibitor, BTM will be showcasing our custom manufacturing capabilities and how we can support other SFA members. If you plan to be in Dallas, TX on May 2 – 4, 2018 at the SFA show, swing by our booth!
EXHIBITING:


Mid-West Fastener Association – June 4 - 5, 2018
Where Education is a Priority
BTM Manufacturing is a member of Mid-West Fastener Association (MWFA) and continues to support their annual Fastener Show. This year in Elk Grove Village, IL marks the 37th Annual MWFA Fastener Show, in which BTM will be exhibiting and showcasing our capabilities. We hope to see you there!
EXHIBITING:


International Fastener Expo – Oct 30 - Nov 1, 2018
Largest B2B of Industrial Fasteners and Tooling & Machinery in North America.
Once again, BTM Manufacturing will be exhibiting in booth 3459 at the annual International Fastener Expo at Mandalay Bay in Las Vegas, NV. Since 1981, the event continues to bring together the manufacturers and master distributors of fasteners, precision formed parts, fastener machinery & tooling and other related products and services with distributors and sales agents in the distribution chain. Held annually in Las Vegas, Nevada, USA, the event consists of an all-day conference program presented by endorsing fastener associations and a show floor with more than 850 + exhibiting companies from around the world.
The conference features keynote speakers, panelists, and an educational program that will cover a variety of topics from leaders in Fastener & Mill Supply industry highlighting topics such as growing your business, technology, outsourcing, and more including, but not limited to:
Technology Workshops
Maximize Sales While Avoiding Financial Risk
Remain Competitive and Grow Your Business
Business Presentations that Get Results
Creating Change for Higher Performance
Sustaining and Growing Business Relationships
Outsourcing Selling
Fastener Inspection Equipment
If you plan to attend the expo, the BTM team would love to chat! Visit us in booth 3459.

About BTM Manufacturing. BTM has been serving customers throughout North America for over 50 years. As an ISO 9001-2008 certified company, we are continually striving to meet, and exceed, our customer's expectations. We are in constant pursuit of quality, value and reliability improvements in the products and services that we provide to our customers.
Today, BTM is a leading manufacturer of bent and threaded products. Our capabilities include U-bolts, J-bolts, studs, anchor bolts, eye bolts and bent/threaded product manufactured to custom specifications. Our size range from 3/16" through 4" diameter in a variety of ferrous and non-ferrous materials, coupled with our extensive array of production equipment, give us manufacturing capabilities that are unparalleled in our industry.
From threading and bending to welding and drilling, BTM has the highly trained and experienced staff to ensure that your product is made to specification and is delivered on time.