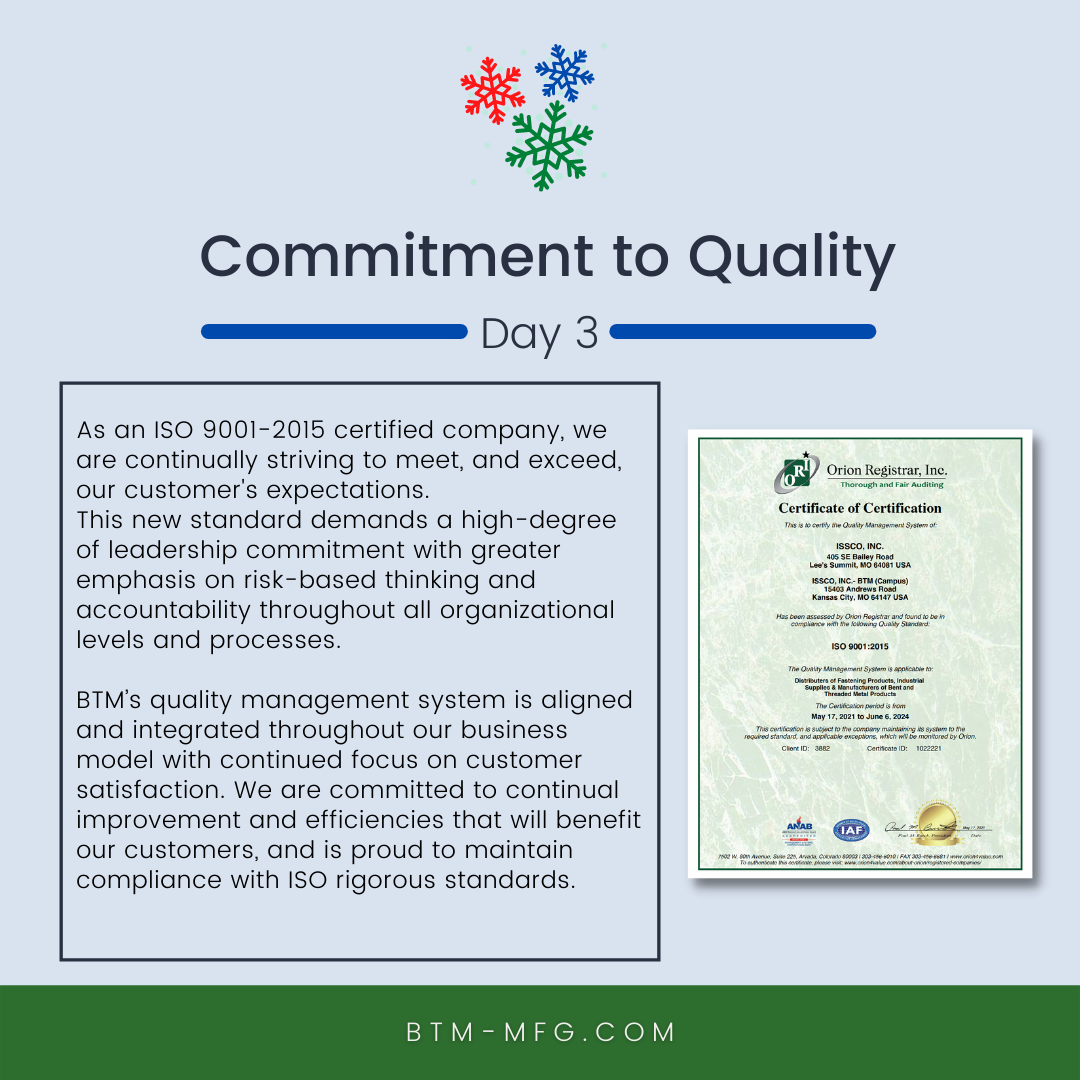 Day 3 of #12DaysofManufacturing focuses on our commitment to quality standards. We are an ISO 9001:2015 company.

As we approach 2021, our team would like to wish each of you a Happy New Year. We are appreciative of your continued business over the past year, and look forward to building and strengthening relationships through 2021. Our facility will be closed on Friday, 1/1, as we take the day to celebrate the New Year. We will return to normal business hours on Monday, January 4th. Should you need anything this week, please reach out -
This email address is being protected from spambots. You need JavaScript enabled to view it.
or 800-369-2658.

BTM Manufacturing is participating in the Harvesters Take Your Can to Work Week on April 8th- 12th. Harvesters serves 141,500 people a month through our network of 720 partner agencies. Those numbers can seem overwhelming, but you can help! This food and fund drive emphasizes that even small donations, such as one can of nonperishable food or one dollar, can collectively make a big difference for those who are food insecure. BTM Manufacturing invites our customers to help as well!