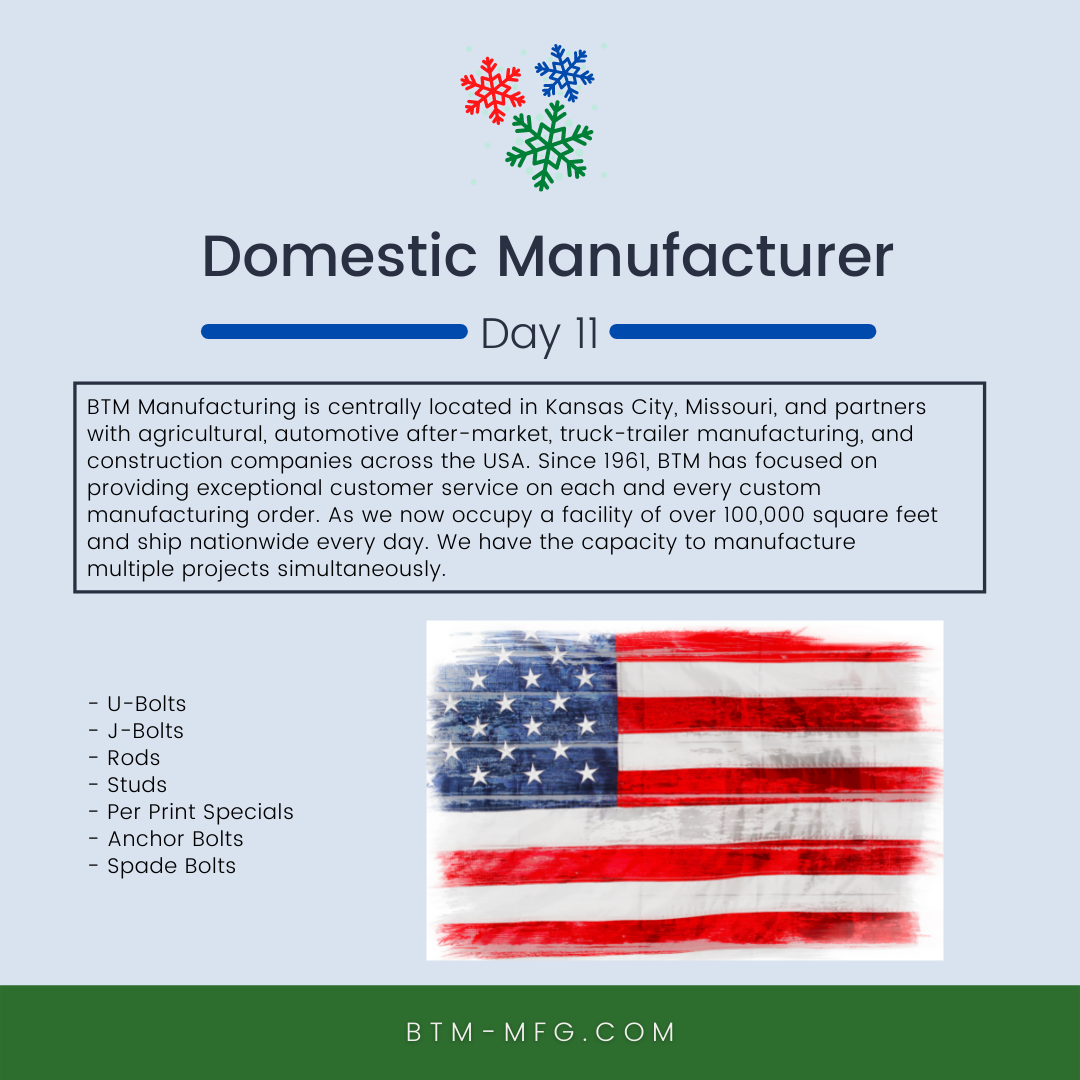 Day 11 of #12DaysofManufacturing: BTM is a domestic manufacturer.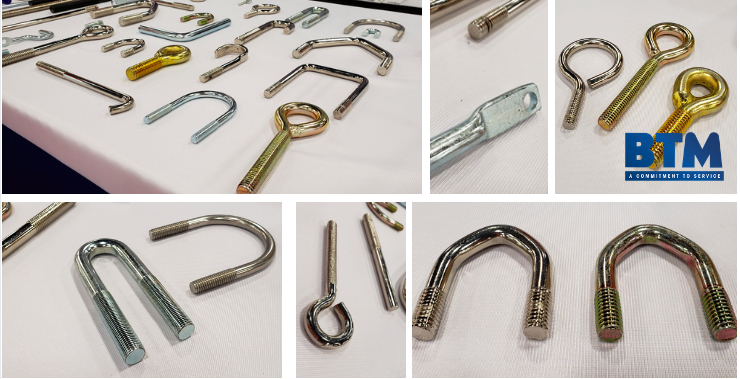 BTM Manufacturing offers products that are manufactured in the USA, including the following: U-BoltsJ-BoltsAnchor BoltsEye BoltsSpade BoltsRodsStuds Our 100,000 sq ft facility is centrally located in Kansas City, Missouri and offers national delivery. We can handle projects of all sizes simultaneously.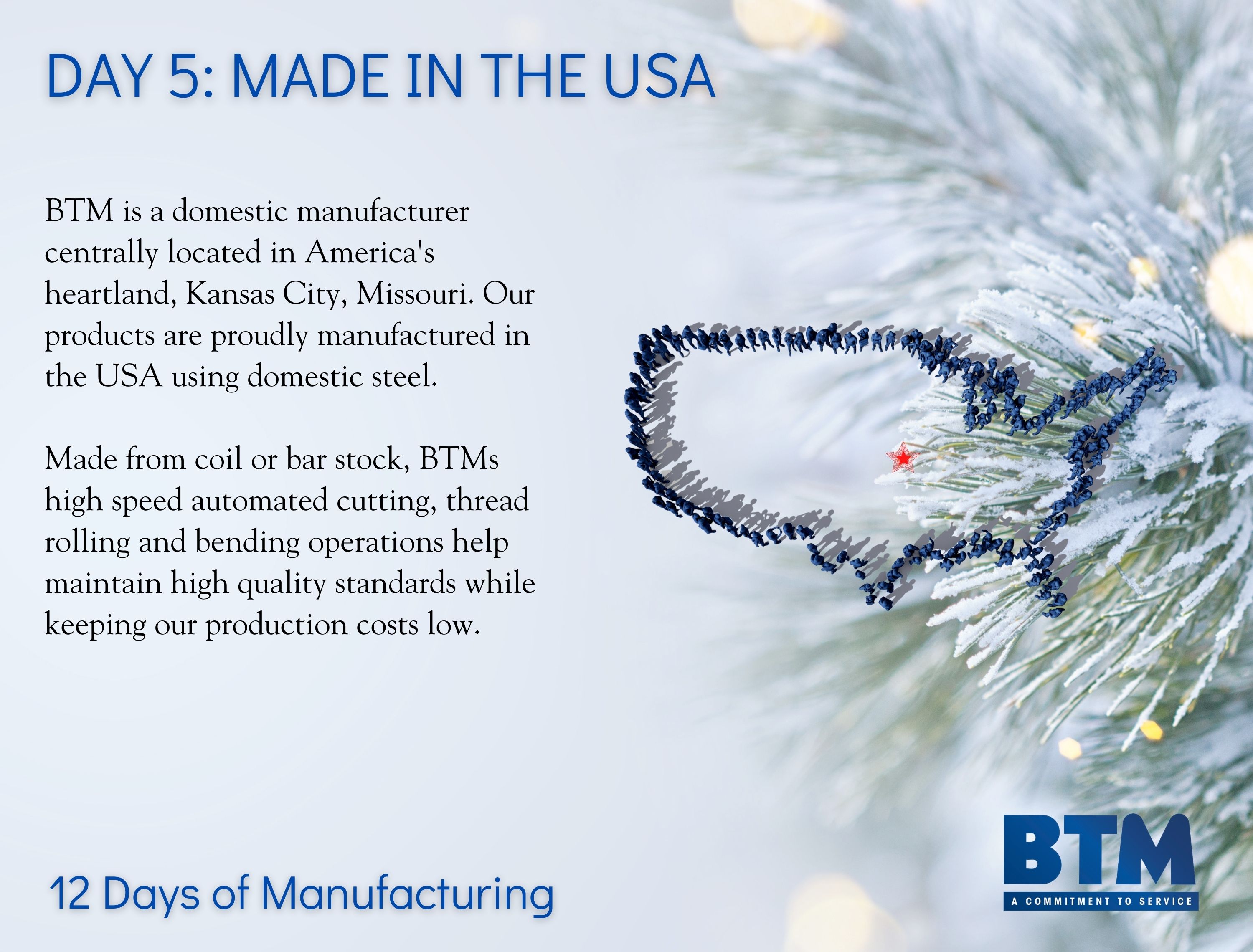 Day 5 of #12DaysofManufacturing focuses on BTM's domestic manufacturing. Centrally located in Kansas City, Missouri, our 100,000+ square foot facility is equipped and ready to handle your small and large projects simultaneously.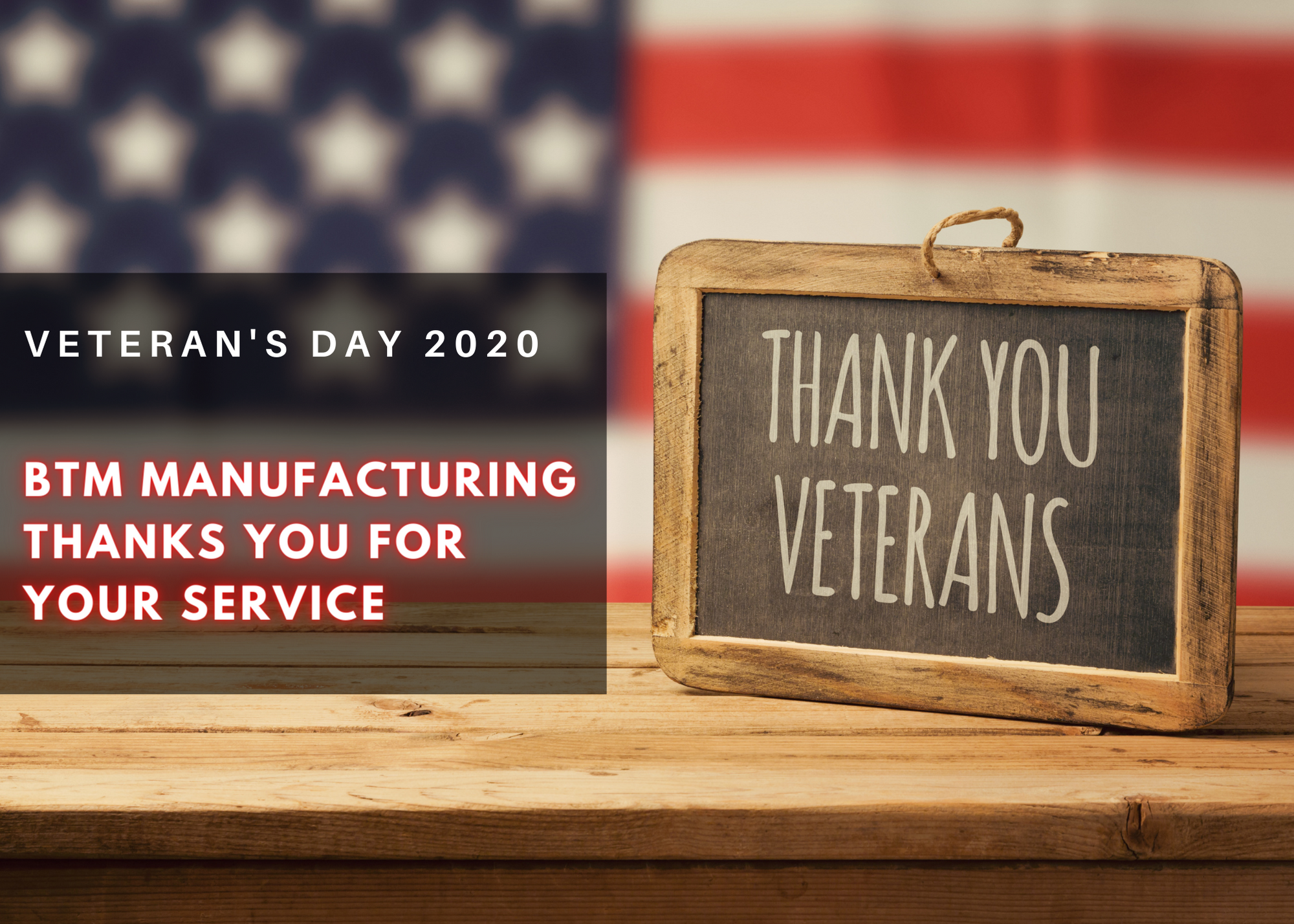 On behalf of our team at BTM Manufacturing, we thank each and every veteran who served our military. You sacrified so much, as did your families, and we can never show our true appreciation. "The veterans of our military services have put their lives on the line to protect the freedoms that we enjoy. They have dedicated their lives to their country and deserve to be recognized for their commitment."- Judd Gregg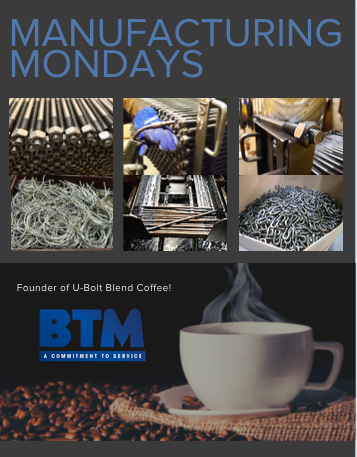 BTM is a custom manufacturer, and distributor, ready and able to make almost any part to your specific request. We can make virtually any kind of unthreaded straight or bent part as well as almost any type of bent or straight threaded product from 10-24 through 4" in inch series and M6-M30 in metric series.Extra and/or Secondary additonal services includeadditional hardwarebendingcuttingdrillingkittinglathingmillingnut-supplyingpackagingtappingthreadingthread-chasingwasher-supplyingwelding,....on finished parts are just a few of the operations we perform on a daily basis. Please contact us to discuss your needs. Did you know that BTM Manufacturing has partenereed with a Kansas City-based coffee roaster to create the custom U-Bolt Blend Coffee?