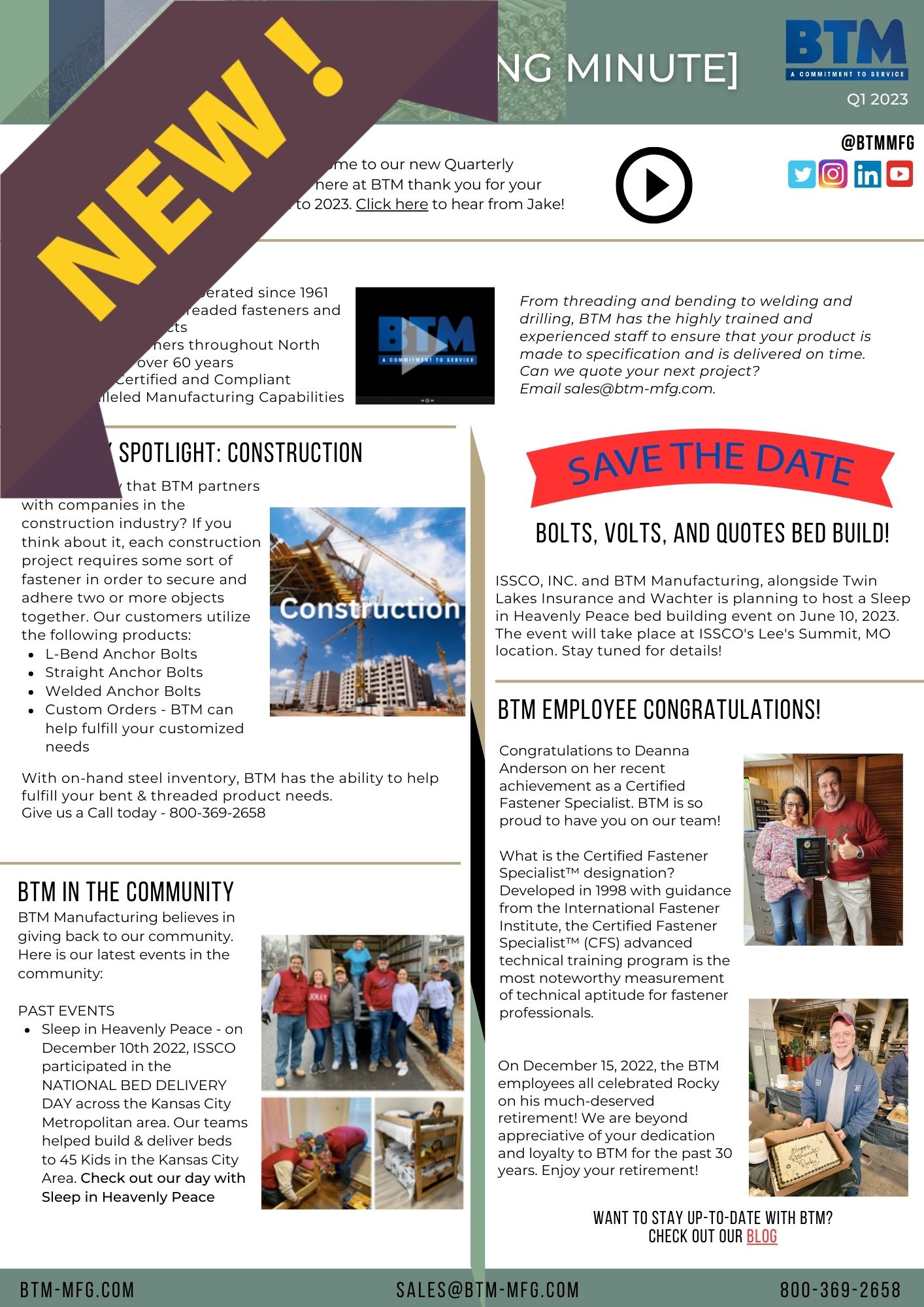 Grab your cup of UBolt blend and enjoy the latest BTM newsletter, Manufacturing Minute!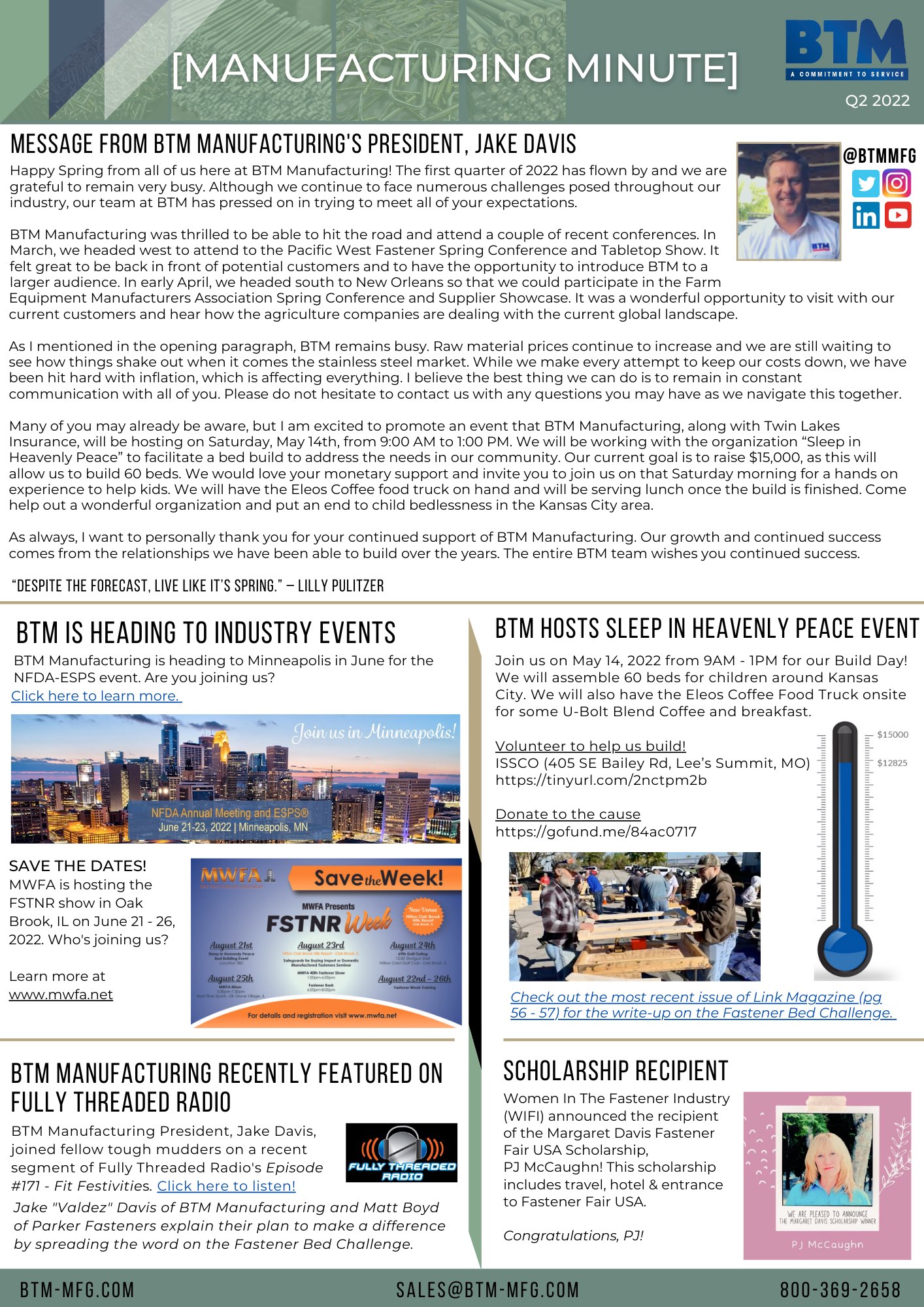 BTM Manufacturing has published the Q2 Newsletter, Manufacturing Minute. Check out this issue below.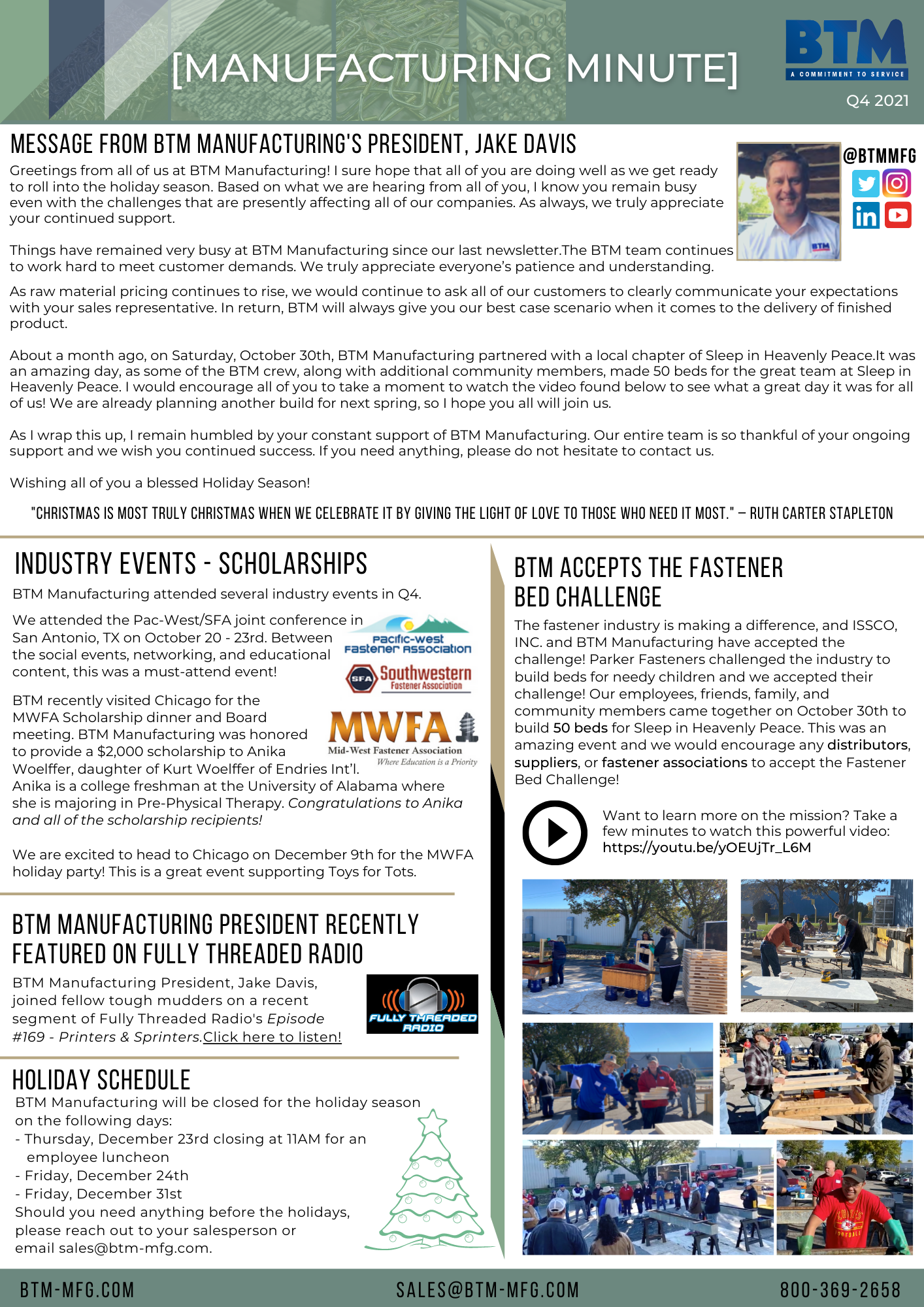 BTM Manufacturing just published their latest newsletter! Click here to download the PDF!. We are so excited to release our latest newsletter.